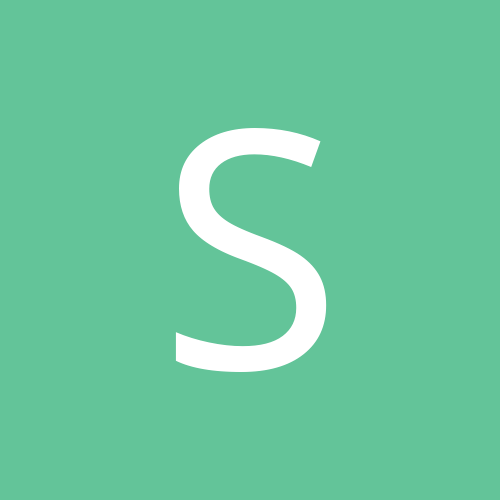 Content count

6231

Joined

Last visited
Same here. But good news if you didn't buy the Rhino sets.

I'm sorry, was this the point where we're supposed to care about a shitty group performance?

OK, next week the theme is apparently "Top Downloads". Which I guess means they're singing porn soundtracks. David Cook and Lady Gaga are singing on the results show, if you're so inclined to watch something other than the last 5 minutes. Link

I liked that Sarver (correctly) pointed at Matt when Seacrest asked "Who does not belong in the B3". Also liked that Simon was trying to force Paula to say if she said "yes" or "no" to keeping Michael. It was a good run, but the right person went home. Even if we have to put up with Hippychick for another week. Seriously, Allison, then Matt in the B3? WTF?

Brooke White. The difference is that Brooke was beaten down to the point where she looked like she wanted to go, but the votes kept bringing her back. Hippychick, I think, does not recognize that she's getting raked over the coals.

Basically I ask myself "Do I see X possibly winning the competition?" At this moment I see Lil as one of those, but yes, she's on the bubble so to speak. But you look at the judges comments and to me it seems that they think she's F4 material. If they're not forced to burn their save on Allison (if she's B3 again I'm gonna start adding a "Voters hate Salvadoran-Americans" comment to every post) they'll probably use the mulligan on Lil. Asking the same question of Matt, Kris and Anoop, I'd say "no". I agree that Matt shows the most improvement, but similar to Kris there's something of a je ne sais quoi that keeps me from putting him higher at this point. However, I wouldn't have pegged Elliot Yamin as final 5 (never mind final 3) and Matt seems to be taking a similar path week by week, so it's probably good news for him. He's probably getting picked up by 19 regardless - the Buble/Yamin thing could probably sell records. No, he's not, which is why I'm not pegging him for elimination just yet. Top eight seems about right because even if he is bland, he at least is comfortable with being a Lite Rock kinda guy. Hippychick, frankly, shouldn't even have made the finals, but somebody must like her. Witness last week - SHE'S SICK!! SHE'S STILL COMPETING!! - vs Sarver's "Yeah, I was sick. <shrug>." Speaking of which, Sarver is getting through based on being a good guy who gives 100%. Full credit for that, but he's in way over his head.

Matt? Really? I thought he was pretty good but during the review portion I notice that I'd forgotten that the guy even sang. Which, to be honest, may have had more to do with Emo Boy and Allison than Matt. Still, I thought Kris was better, but really, it's a tossup. Anyway, we've got a clear top 4 in Emo Boy, Allison, Danny and Lil. Kris, I see as the number 5 right now but Matt/Anoop are also interchangeable in the 5/6/7 slots. Not losing sleep however you want to order them here. I'm calling Scott Blind Guy from now on. He really has no business continuing on at this point, but the problem is neither do Sarver and Hippychick. He shouldn't be sniffing the final seven, but then again, Josh Blue (who has cerebral palsy) shouldn't have won Last Comic Standing 4. Hippychick is probably getting votes from VFTW and whoever the hell voted for KKKLC last year, so she sticks around for another week, and Sarver goes.

To be honest with, I think that kind of thing stays with you, but that's just me. At the same time - Race. If you let that stuff linger while you're Racing, you might as well throw in the towel right there.

No fanbase, sadly. I think that there's a bit of a backlash against the 16 year olds. Naturally, I blame Archie.

This "save" procedure is horribly awkward. Could they please just go the "Rock Star" route and have the contestant sing a song of their choosing? Also, based on the rules of the "save", we know who they are or are not going to use it on, so why go through the painful procedure of getting the contestant to sing their song again before saying "no"? So with Alexis gone should I assume that Hippychick will get her votes?

I thought Alexis was mediocre to be honest with you. She's not choosing good songs. Also thought Hippychick chose an old-sounding song, although I guess that's her niche. Also, why is she so brave for performing while sick? Haven't most people gone to work at one time or another even though they've been sick? I have no idea what the judges see in her, but clearly they want to keep her around without using their save on her. As I thought, Scott has hit his ceiling, and the judges have called him on it. I dunno that he can improve further. Emo Boy... the performance was right for him, but I didn't think it suited the song. Anyone know who actually sang that version? I think Alexis or Hippychick goes home.

Matt, the Buble-esque guy.

Poppycock. Hicks is the best winner. Hicks is probably the best example of a "people's champion", who won more because of charisma than actual talent. Bottom line - he got the most votes in the finale, he wins the title, whether we like it or not (I'm on the not side). Moving right along, I'd guess the first round has given us a list of singers that the judges are likely to exercise their veto on: Allison Emo Boy Danny Everyone else is likely fair game. Yes, even Scott. Honestly, I think he's hit his ceiling already and he really needs to improve to make me think he's worthy of winning this. And if he does win this, does anyone think that it's for any reason other than the fact he's blind and is an OK singer? Basically, I'm taking the same stance here that I did with Archie last year (unless he improves significantly). He wins, I'm done with Idol.

No argument here. Fucking brilliant Roadblock.

Apologies. My point was that Hicks won and did nothing, while Daughtry and Yamin and even Pickler have tasted success that probably wouldn't have happened had they not had the extra control of their destiny that losing afforded them. The same goes for Jennifer Hudson, who I think is the other example that is brought up to support the use of the "save". Jennifer wasn't going to win her season, and at the time she was still a raw prospect so her getting booted was probably a positive rather than a negative. The only person I can think that the save might have helped is Melinda Doolittle but bear in mind that I've never been sold on Jordin Sparks.