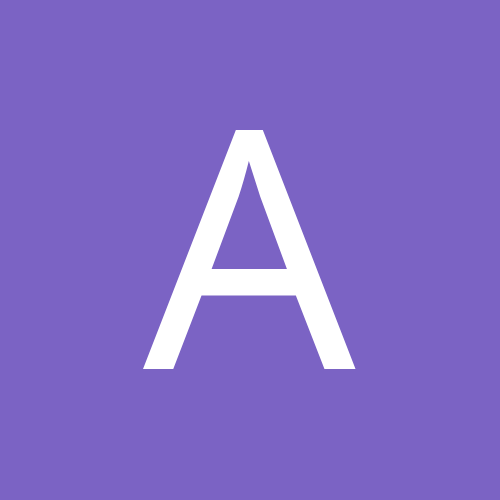 Content count

967

Joined

Last visited
Community Reputation
0
Neutral
About AlwaysPissedOff
Rank

Atemu: The Nameless Pharaoh


Birthday

08/14/1980
Newbies making bold topics and getting laughed at by the regs. It's like coming home after being out of town for a few weeks.

Nice to see this place hasn't changed much.

Eh, if I never saw Edge or Triple H on my TV ever again, I'd be one happy man.

He just took a three month break! Which is entirely my point. He needs another break. Running the same exact angle 3 times in the last 6 months just annoys the hell out of me and Edge being involved with two of 'em is pure laziness.

Loved Rey's performance in the RAW Chamber, but I wish Edge would take a 4 month break because I'm already sick of him. Sneaking his way into the RAW Chamber wouldn't bother me so much if hadn't just done the same damn thing at Survivor Series.

That explains quite a bit. Especially that last slam where he kinda threw Horn with one arm.

Man, that Beautiful People segment almost made me change the channel. We sat through what? Almost two months of this garbage? For THAT? Ye GODS... Really liked that Hernandez didn't look like a chump at all, but I personally felt that they could've gotten two damn good PPV main events out of it rather than another MEM schmoz, but meh, what can you do? Also, why does Kong need an entourage of jobbers when she's beaten the shit out all the rest of the Knockouts by herself? It just seems kinda pointless, IMHO. Finally, why didn't TNA just have Booker sub for Angle against AJ instead of Steiner(who looked like he was going to fall over and die after about 6 minutes in the ring). Nothing against Scott and all, but he really shouldn't be in the ring doing singles matches now(or possibly ever if he can't get anywhere close to healthy) and the Petey thing could've worked with a tag match just as well. Oh well, the opening segment and title match were pretty decent, but man, it's hard to ignore how fucking horrid all the Knockout segments were and how crippled Steiner is.

Ah, gotcha. Since Bps is crossed out, I'm snatching up Starscream.

So is everyone inbetween Timmy and Maz supposed to just pick whenever, or are we still going by the order for this round?

Booker/Christian takes it for me. I was already a card-carrying member of the "Christian SUCKS!" Fanclub by that point, but the series of matches with Booker made me hate him even more along with face Booker. The series was just horrifically boring and they should've just scrapped it after the second match. More recently though, I'd give the nod to Edge/Batista. Yeesh...

Shit. Sorry, I've had the flu for the past 3 days and have felt like pure shit. I'll take Rangiku Matsumoto from Bleach since my selections have been all dudes so far.

Harley, the Lions already have 2 first-rounders, so there's no need to trade up. Also, I've never seen Boone projected as much more than a mid-2nd guy, so that might be a reach there. Ciron Black from LSU would be a better choice if he's still available.

Well, Detroit could try and sign a free agent QB like Matt Cassell(if NE doesn't keep him, obviously) and use their two first round picks on a tackle(that guy they got from BC last year sucks ass, so move him to RT, make him a guard, or just cut his ass) and a guard, then use the rest on defense and maybe a decent TE. Going receiver with the first pick would be a mistake and there really isn't a stand-out QB that doesn't have some issues(including the undeclared juniors).