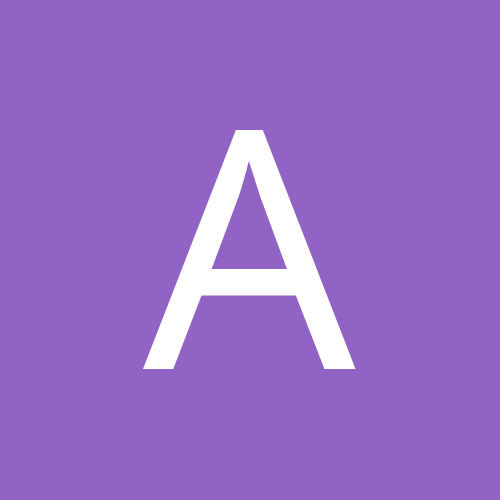 Content count

501

Joined

Last visited
Community Reputation
0
Neutral
About ArkhamGlobe
Rank

Don't read this


Birthday

12/15/1981
These three would make my list as well, I'd round it off with these two: Aguirre (a definite candidate for best opening scene as well) The Spider's Stratagem (I can't really explain this one, I've just always loved it since the first time I saw it). Some honourable mentions: This Man Must Die Point Blank Heat The Passenger Fallen Angels (you could easily make a case for the ending of one of Wong's other movies over this one, but I've always been in love with this one in particular). Oh, and My favourite part of that scene has always been Belmondo pulling his own eyelids shut as he dies.

ArkhamGlobe replied to Lord of The Curry's topic in General Chat

Last concert you attended: Some free concert with a german band I can't remember the name of. Last person you ate breakfast with: Don't remember. Last time you hated something: Can't really think of anything. Last night on the town: A few weeks ago, I think. Last movie you saw: In a movie theater, a screening of Hana-bi; at home, Buffet Froid Last book you read: Camera Lucida by Roland Barthes. I'm currently about halfway through Milan Kundera's The Book of Laughter and Forgetting Last album you listened to: Tindersticks, tindersticks Last time you wore a tie: Not sure. Last time you cried: Ages ago. Last piece of clothing you bought: A t-shirt. Last vacation you took: I can't remember the last time I took a vacation. Last food you ate: Ramen noodles. Last promise you made to yourself: Don't know. Last TV show you watched: A K-1 Max tournament. Last time you lied: Probably yesterday. Last time you got into a fight: I don't think I've been in a fight in upwards of 15 years. Last time you were in the hospital: Two years ago, after I had twisted my knee pretty badly after falling on some ice outside. Last time you witnessed anarchy: Can't think of anything that would qualify. Last magazine you read: Sight and Sound Last time you got ripped off: Nothing comes to mind (thankfully). Last thing you drank: Milk. Last web-site you visited: Imdb Last thing you killed: A mosquito, most likely. Last person you talked to on the phone: My father, earlier today. Last song you listened to: David Sylvian - "When Poets Dreamed of Angels" Last time you were confused: Can't think of anything.

Stuff I've bought over the last week or so: Cocteau Twins - Head Over Heels Elvis Costello - Goodbye Cruel World Bob Dylan - Pat Garrett & Billy the Kid Fripp and Eno - Evening Star Robert Fripp - Exposure Pink Floyd - Obscured by Clouds Roxy Music - Manifesto! All on vinyl.

Pretty much, yeah. Fear has a colder, harsher and more stripped down sound to it (though it isn't nearly as harrowing as the later Music for a New Society).

I personally prefer Paris 1919 to Fear, there's this weird, kind of ethereal mood to the album that I really like. The track "Macbeth" kind of stuck out like a sore thumb for me the first couple of listens, but I don't mind its placement on the album that much anymore. I also, for the most part, really enjoy the arrangements and there are some of Cale's better songs on it. A very good album, I think.

Stuff I've bought over the last week or so: CD: Primal Scream - Sonic Flower Groove Vinyl: Blondie - Eat to the Beat Bryan Ferry - The Bride Stripped Bare Jean-Michel Jarre - Oxygene King Crimson - Three of a Perfect Pair Roxy Music - Siren Tangerine Dream - Tangram

ArkhamGlobe replied to a topic in Music

It<'s been quite a while since I last listened to it, but as far as I remember, outside of "The Knife" Trespass is rather underwhelming. Foxtrot is probably my favourite Genesis album (though it should be mentioned that I haven't heard Nursery Cryme and haven't listened to Selling England by the Pound in ages). As for ELP, I feel this way: when they're good, they're enjoyable; when they're bad, they're excrutiating. Pictures at and Exhibition is probably my favourite among their albums (I can't remember if I've heard Tarkus in it's entirety). I also think Greg Lake's voice is bland and boring (I also have similiar problems to John Wetton's vocals to those stated earlier by Inc). Nothing I would recommend to anyone new to prog, however. As for Yes, I like both The Yes Album, Fragile and Close to the Edge, though I could do without the rest (what I've heard of it, anyway). Steve Howe's guitar playing has a way of getting on my nerves at times, but Bruford's and Chris Squire's playing can usually make up for it. Also, Jon Anderson is one of the prog vocalists I've heard who actually has a pretty distinct voice.

ArkhamGlobe replied to Giuseppe Zangara's topic in Music

I'll try my hand at this as well. No particular order intended. The Pogues - A Pair of Brown Eyes The Kinks - Days Talking Heads - This Must Be the Place Can - Oh Yeah Roxy Music - Editions of You Iggy Pop - The Passenger Tom Waits - Time Echo and the Bunnymen - Seven Seas Bob Dylan - Sad Eyed Lady of the Lowlands Elvis Costello - No Action

Do to my university work I don't have as much time for reading fiction stuff as I'd like, but thankfully due to the topics of the essays I'm working on I've managed to squeeze in some stuff that I've been wanting to read for a while, specifically Pirandello's Six Characters in Search of an Author, which was just as fascinating as I'd hoped. For those not familiar with it, it's essentially about the reality of fiction, shortcomings of theatre and other things of that nature. Currently I'm reading Louis Aragon's Paris Peasant. It's very enjoyable thus far (I'm about halfway through it), even if it isn't, thus far, quite as intoxicating a read as André Breton's Nadja.

I know the first film I saw in a movie theater was Lady and the Tramp, but I was so young that I don't remember ever having seen it. The first film I can remember seeing in a movie theater was Asterix and Cleopatra sometime in the mid-eighties.

David Bowie - Scary Monsters Elvis Costello - Armed Forces Elvis Costello - Spike All three on vinyl.

A local video store were selling out their entire VHS stock dirt cheap, and even though I missed some great stuff (stuff by Bunuel, Truffaut and others) I still got a hold of a bunch of interesting stuff: Alice Amateur Angels of the Universe The Armour of God Bad Lieutenant The Confessional Les Enfants du siècle La Fille de D'Artagnan The Flower of My Secret La Haine Hannah and Her Sisters Harvard Man Hypnosis Jesus of Montreal Ju Dou LA Without a Map The Mirror 1900 Once a Cop On Guard! The Polygraph Red Firecracker, Green Firecracker Resurrection of the Little Match Girl Rien sur Robert Savage Nights Shanghai Triad Springtime in a Small Town To Live Tube Vertical Rays of the Sun Wicked City Year of the Horse

ArkhamGlobe replied to a topic in Music

On that note: 1. Rain Dogs 2. Frank's Wild Years 3. Swordfishtrombones 4. Bone Machine 5. Alice

Tom Waits is probably my all-time favourite musical performer. By now I own copies of almost all his studio albums (I'm only missing Small Change, Foreign Affairs and One from the Heart, I think) and I at least like pretty much all of them, most of them I like a great deal, several I out-and-out love. Rain Dogs is my overall favourite, as it is also arguably my all-time favourite album.

I believe it's something about some overlord from outer space wiping out most of the world's population and enslaving the rest, then our friend Strider Hiryu comes to the rescue. As for the SEGA/NES issue, no idea.