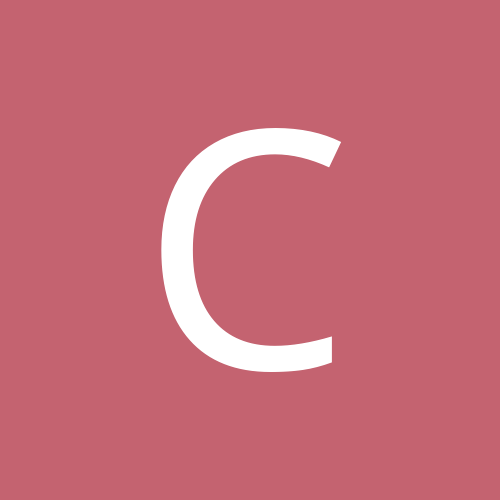 Content count

237

Joined

Last visited
Community Reputation
0
Neutral
You know, I'd love to have Dustin come in and do a Venture Bros. Rusty/JJ type storyline. Have dustin come in and say that Cody is no brother of his and is stealing his birthright. Having Hardcore bring him in would make sense whenever Holly's heat goes down. -cheex

I think HHH/Kennedy would be an awesome match and could have an awesome build. Kennedy is known for taking a good ass wipping and HHH can certainly dish one out. I'd like to see them in some kind of Last Man Standing match at WM, but not for the title. Keep in mind this is IF Kennedy can stay out of trouble. Punk/Orton would also be a good match-up, but I dont think WWE has Punk scheduled to be anywhere near thworld title matches at WM, same goes for Hardy. It's really just not in their nature. Sure there are cases like Benoit and Eddie, but neither Punk or Hardy really have either of those two's legacy on their side. I expect an HBK/Taker match to occur. -cheex

Like alot of you, I had at least 2 big matches i was expecting for WM 25. Batista/Cena and HHH/Edge just seemed like the two biggest match-ups that they could offer which is what i think WM 25 deserves. WRESLEMANIA is now a QUARTER OF A CENTURY OLD! Why not save these feature bouts for what should be the biggest show of all time. Edge/HHH has been given away at the GAB, Cena/Batista seems to be going down at SummerSlam. Who now does the WWE have to offer as the match-ups WORTHY of WM25's main event? Logically, who do you think WWE has penciled in to main event their premier show? Do they have anyone penned at all? Has the WWE discounted the notion of WM "Dream matches" because WM sells itself while these other smaller events need the draw? If so is that legit? Anybody have an opinion on these issues? -cheex

While the Adamle angle interests me, i'm more pissed off that they are including Batista/Cena in on the whole thing for some reason. If Adamle wanted to "make a splash" so to speak with his first announcement, a multi-man JBL/Punk/Batista/Cena/Kane/Jericho match would've sufficed, but instead they waste the best WM 25 main event they have to offer. Seriously does this company not believe in waiting for WM anymore to feature the best of the best match-ups? They've already given away HHH/Edge at GAB of all places as an afterthought of the Vickie storyline. What now does RAW have to offer in the main event that has as big a buzz around it as Cena/Batista would? Nothing with Orton or Punk i'd imagine, maybe Jerocho but i'd be surprised to see WWE put him at the top again. HBK is stale, Regal has a long way to go to restore his heat. Seriously, why not tease Cena/Batista till April when the fans are really salivating for it instead of putting them together by Adamle for no real reason? I dunno....maybe it'll be worth it. -Cheex

With the Rachel situation what it is, I'd be surprised not to see Catwoman in the third installment if not just to have a female presence. I for one would prefer a sexy cat burglar be the one to tempt Batman/Wayne's heart rather than some trite Girl-Of-the-Week like in the original 4. I'd also like to see a cool, serious version of arms dealer Penguine, but I doubt they'd to another Penguine/Catwoman teamup To join in on the casting fun here's my picks for new supervillians: Catwoman: Asia Argento, Maria Bello The Penguine: Ray Winstone, Tobin Bell, James Gandolfini The Riddler: Crispin Glover, Nicholas Cage Mr. Freeze: fucking Arnold Schwarzeneggar My biggest concern with the third one is that it follows the original four's mistakes by having EVERY villian just a cheap knockoff of the Joker. With Heath's performance so acclaimed I hope we dont get a completely demented, unkempt Penguine like we got a moronic, laughing Two-Face and Riddler from Batman Forever (seriously, did Jones and Carey just watch 89's Batman and go "well, that seemed to work, I'll just do it exactly the same?) love, cheex

Cheex Incarnate replied to Anakin Flair's topic in Literature

what current batman do you have? -cheex

Dr. Henry Killinger may be my 2nd favorite character behind Dr. Venture. Everything he says, be it a joke or not, is hilarious. -cheex

Things that still need to be revealed having not seen the first episode of the new season yet: -what Dr. Girlfriend said -how the original Dr. Venture died -why The Monarch hates Dr. Venture, my guess is something in college -anything about Dr. Venture's mom -King Gorilla never dies as far as I remember so i hope he shows thats all I can come up with now, but i'm freaking pumped for season 3

I actually think MVP/Eric Young would be a better match than MVP/Roode. Roode is so boring to me, i cant stand or believe his character for a minute. But i guess MVP would warrant a bigger opponent, how about Black Machismo? oh, and its Cheex by the way not cheech -CHEEX

WWE vs. TNA: The Undertaker vs. Sting Triple H vs. Kurt Angle (yeah it's happened a bunch, but not in a long while and i think the build-up would be intense) John Cena vs. Samoa Joe (old buddies from UPW, i'd think Cena would really try to tear the house down in this) Batista vs. Scott Steiner Shawn Michaels vs. Booker T The Miz and John Morrison vs. AJ Styles and Tomko Big Show vs. Rhino Chris Jericho vs. James Storm CM Punk vs. Homicide MVP vs. Eric London/Kendrick vs. MCMGs Umaga vs. Abyss Randy Orton vs. Kevin Nash JBL vs. Matt Morgan Mr. Kennedy vs. Christian Cage

Along with Batista/Cena, i think HHH/Edge would be a great addition to the WM25 card. It's got a Warrior/Savage feel if you ask me, not sure why i get that vibe though. -cheex

I don't mean to only include WWE picks, no. So Sting or Joe vs. pretty much any WWE competitor counts. -cheex

Judgement Day 05, my mistake.