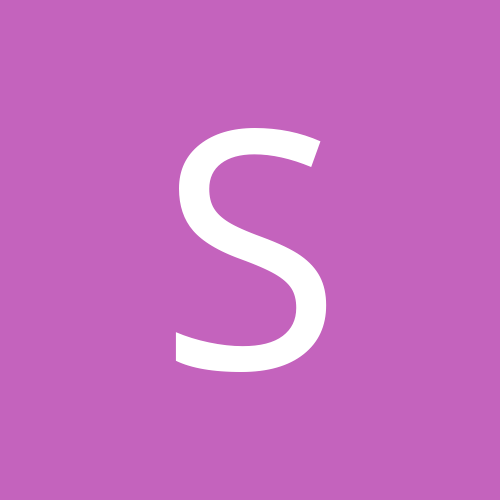 Content count

1753

Joined

Last visited
Wow... Wish I had known about this last September. I should check back on these boards more often as I do miss writing matches and would love to do another one the next time you guys decide to do a reunion show. The email I use to log into these forums is a dead account though. Does anyone have like a list of email addresses for SWF folk? Well, until next time...

Secret Agent replied to Bored's topic in Sports

Why does Oklahoma loose a spot in a bye week while USC remains untouched in a bye week? Not complaining just really wondering how USC has never dropped during a bye week.

Again I must say *Ahem!* This RB will be top knotch by the end of next season.

Rando, I've got a level 9 HB that I've had in the D-League all season. If you want him just say the word... oh and I'm very active on this. http://goallineblitz.com/game/player.pl?player_id=776758

It'd be nice if I knew something about it or the opponent so I could...well you know, maybe promo it? Clark? Actually I think I had more matches against Landon than I did against Alan. Hopefully I'll get a chance for vengeance against that Genesis opponent that held me down twice.

Really? I thought Vince did it to bring peace to the McMachon family? (Vince was behind the Higher Power and got Stephanie involved by having her kidnapped, Stephanie would get back at him by hooking up with Triple H at Armageddon 1999) Linda did tell Vince on a RAW before WM 2000 that he needed to get the family back together, and that's what exactly what he did at WM 2000.

If anything is interested in setting something up PM me. I'm avaliable.

I've met and talked to Toby Keith multiple times. Even made him some food once, but I don't have any pics.

Secret Agent replied to Bored's topic in Sports

Am I too late to claim my team back?

Forget that. He's Mr. Monday Night, put him on RAW.

Sorry, I'm just a lazy ass that devotes too much time to football and especially Gridiron Dynasty.

Secret Agent replied to CanadianChris's topic in Sports

LSU wasn't a better team than USC or Oklahoma that year, nor did they have a better record than an undefeated USC or Oklahoms. That was the USC/Oklahoma/Auburn/Utah (I think there was a fith team too, possibly Boise State) undefeated at the end of the season so who will go to the NC debacle, much like this year. Everything else in your post I agree with except I think a playoff of 8 would work better. I almost like the old bowl system where you could suddenly be playing for the National Championship in the middle of your bowl, because #1 whoever just fell to #6 whoever in their bowl.

I wish Iggy's rankings were the real BCS rankings. :\

Well if my Sooner's must settle for the Fiesta Bowl there will be no complaints from me. However, I think it's a little unfair that Ohio State can sit back and watch other teams fall in conference championship games, slip into the title game and they don't even play a championship game. Who's to say that wouldn't have lost today if there was a Big 10 Championship game. If Big 12 Champions were determined like Big 10 Champions are than Missouri would be the Big 12 Champ and on their way to a National Championship. Now they have just played themselves out of a BCS bid all together. I guess we'll get to see Ohio State take a drubbing two years in a row.