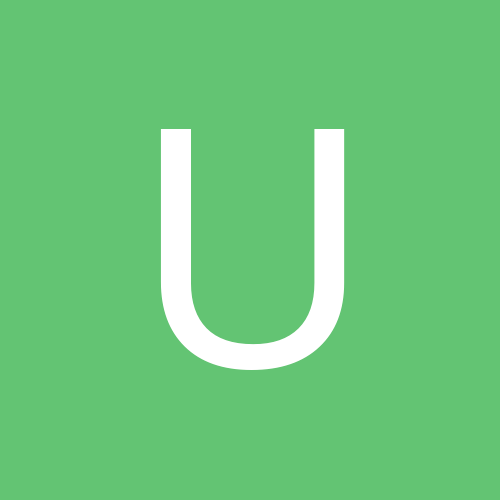 Content count

1619

Joined

Last visited
Community Reputation
0
Neutral
About Urban Warfare
Rank

2008 National Champions


Birthday

10/31/1987
Urban Warfare replied to Red Hot Thumbtack In The Eye's topic in Music

I'm not a huge fan. It's decent, but its far to much of a departure from Blood Mountain and Leviathan for my liking.

Not sure how many of you caught . The first goal should not have counted, not to sure about the second one but overall pretty funny shit here.

Urban Warfare replied to a topic in Sports

I really hope I misread "Ray Lewis signs for 7 years $44 million"

Yeah, Meyer should be real ashamed of his 2006 class that included Tim Tebow, Percy Harvin, Brandon Spikes, Jermaine Cunningham, Brandon James and Riley Cooper.

I wonder if the 24 casting department is getting lazy. General Juma aka Tony Todd was in Season 3, and one of those secret service agents was in Season 1.

Christ, it's time to put Alexander Semin among the top 5 in the league in terms of natural talent and ability. What a goal. Great sequence by Backstrom as well.

Jesus Christ the Rangers gave up a TON for Derek f'n Morris

A Bill Guerin interview 5 minutes to the deadline?! Just what I want to see!!

Mark Recchi to the Bruins. Great pickup IMO.

Calgary is sure giving up a shit load for some pretty big underachievers. A 1st round pick for Jokinen? Really? Not to mention Lombardi is a pretty good young talent.

CBC should seriously consider taking Don Cherry off the fucking air. His tirade on Ovechkin last night was pure hilarity and showed yet again why is one of the biggest morons on TV right now and quite possibly of all time. Cherry wants to knock Ovechkin for being "a soccer player" yet he backs Crosby who is known around the league as being the biggest diver and cry baby in the game. How this dumbass managed to be on "The Greatest Canadian" list (Ahead of Gretzky for fuck sakes) boggles my mind. Here is the link to those that didn't see it.

Haha, wow. Semin surely must have seen something to score from there. Wow. Edit: I haven't seen a goalie leave the net as fast as Thomas just did after letting that goal in.

Jesus fucking Christ, let the teams play. I'd hate to see a game of this quality be decided by officiating. Edit: Boston ties it. I'm sure the even up call for Washington will come soon.

I guess Kiffin wants to set up yet another 30+ point loss at the Swamp this year. I'll wait for all the Vol fans on here to talk shit until Florida beats them by 30 again and they disappear for the rest of the season.

Urban Warfare replied to Man Who Sold The World's topic in General Chat

I've been working in a grocery store for a few years now.. - I usually work the dairy section in my store. People who will literally take every last milk jug/carton off the shelf to get a 1 or 2 day difference. This one is especially annoying when I'm in the cooler filling (and watching them) take apart the entire shelf. It wouldn't be so annoying if people would just fix it once they took it apart. - Rotating. Jesus f'n Christ. I realize the importance of rotating, but it is a MASSIVE pain in the ass. - If we are out of stock on any item(s) customers usually like to use two main lines: "Pff! I'm going to (insert local competitor here)!" or "This is much cheaper at Wal-Mart!" - People that come up to me and ask "Do you work here?" No, I'm just wearing the company uniform for fun. - Receiving orders in minus 35. - Can't remember where in the thread I read this or who said it, but I couldn't agree more with the hatred for shelf stuffing. Without question one of my biggest annoyances. I'm sure I'm leaving a few out, but once I go to work tonight I'll remember them.