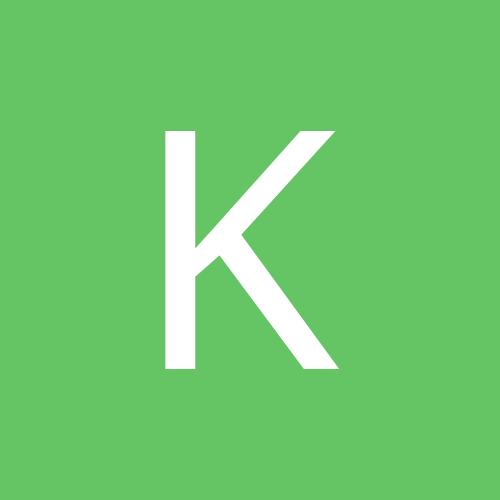 Content count

314

Joined

Last visited
Everything posted by KGB
KGB replied to CanadianGuitarist's topic in Sports

Ideally, I'd like to see Sudden-Death OT where teams just keep playing until the next goal, you know, the OT system they use in the playoffs. That would probably stop the "drag out the last few minutes of the 3rd period/OT" nonsense that we've seen under the points system with ties or that with OT losses. I don't like shootouts and would prefer to see them taken out, but the thing I'd really like to see dealt with first is eliminating the OTL's and therefore, the 3pt games that have pissed me off as a Leaf fan the past few years following the playoff, seeing two teams that they were chasing in the playoff hunt go to OT. Make all games count equally!

KGB replied to Nightwing's topic in Sports

Does anyone here know what Patrice Bergeron's status is, if he'll be ready by the start of the season?

KGB replied to CanadianChris's topic in Sports

I'm sure Lidstrom was nominated, he just didn't finish in the top 3 in voting.

KGB replied to CanadianChris's topic in Sports

LOL @ the Ottawa Senators. That has to be the most horrible pregame intro I've ever seen in hockey.

They'll face Washington if Pittsburgh beats Philadelphia tomorrow. If the Flyers win, then they jump up to 6th, Ottawa will be in 7th to face Pittsburgh. The Rangers and Devils face each other to determine which team gets home ice advantage in their 1st round matchup. Besides those two, we know that the Bruins and Habs will faceoff for sure in the quarterfinals. It's like a natural law in hockey that Boston and Montreal have to play each other in the postseason if they both make it.

Ovechkin now has 65 goals, after a two-goal night against the Lightning to become the highest scorer left-winger in a single season. Playoff race going down to the wire, there just can't be any doubt now about who the MVP is this season.

It's March now. The Habs are currently in 1st place in the Eastern Conference, which is different. The Leafs are looking strong in the quest for 9th place in the East once again. And holy shit, there's already a game ongoing today? Philadelphia Flyers @ NY Rangers on NBC, started at 12:30 EST, that's the earliest start time I've ever seen for an NHL game.

KGB replied to a topic in Sports

Seconded. Next question: What professional athlete do you think is/was the biggest underachiever during his/her career? In hockey, I think Bryan Fogarty. He was the defenseman known for breaking scoring records for defensemen in the OHL and scouts thought he had potential to be one of the greatest of all time. In 1988-89, Fogarty scored 47 goals (broke Bobby Orr's record), 108 assists, and 155 points with the Niagara-Falls Thunder, and once racked up 8 points in a single game. He was drafted 9th overall by the Quebec Nordiques in 1989. Sadly, Fogarty was an alcoholic and blew his chance to be a star in the NHL. He spent parts of three seasons with the Nords and their minor league affilate before being traded to Pittsburgh. The next season he was with the Montreal Canadiens, and also bouncing around the IHL. I remember when he was signed to a tryout by the St. John's Maple Leafs back in the late 90's, playing just 3 games. Fogarty died in 2002, at the age of 32. Pretty sad. Alexandre Daigle was another huge underachiever, and he doesn't even have drugs/alcohol as an excuse. He was given chance after chance at the NHL level and didn't come close to exhibiting the potential he showed in junior.

The Gazette will throw players under the bus for a bad game and start up some bullshit rumour about how pathetic the player/coach is. The Toronto Sun is hilarious to read, because its like a roller coaster. If they win, they go to the cup. Lose, fire the coach. Remember when the Leafs lost the first two games of the season to Ottawa and the next day's Toronto Sun front headline was something like "Wait Until Next Year". Like Bob Barron says, they do it to sell papers. All Toronto media carries on with their constant hyper-dramatic BS talk to get attention... just last night, in the intermission after Toskala let in that weird bouncy 175 ft "shot", Kypreos and co. were basically insinuating that Toskala was finished or that he allowed the goal because he was tired of playing. Then I read somewhere that in the 2nd intermission, Kypreos retracted his idiotic statements. A lot of weird shit has happened to the Leafs this season though, I'm not even sure if that 175 footer was the strangest thing.

Pronger has been suspended repeatedly throughout, seven times to be exact, yet he seems to have get off lightly almost every time. Among them are a history of headshots, he once came off the bench to get in a fight, and even kicked a player, yet he has only a missed a combined 14 games due to suspensions. Now he gets zilch for using his skate as a weapon (again) even though Simon got 30 for doing the same thing in the same season. Simon is a goon but his history of dirtyness can't be much worse than Prongers. Below is a list of Pronger suspensions:

"Special teams" implies that Gill is good at the PP as well as the PK. Simmons is such a hack. Gill is very reliable on the PK for breaking up a pass with that long reach of his and then putting the puck right onto the point man's stick. For all the talk about how good he is on the PK, the Leafs aren't suffering in that area without him. I think he was better in TO than he was with Boston (going by what Bruins fans felt about him) but he did get overrated and he might actually be the least physical defenceman in the league over 6ft'4.

Did anyone see Zednik get cut by a skate to the neck tonight (like Malarchuk years ago)? He bled pretty badly but he managed to get up and skate to the bench. Hope he's alright. Here's a clip of it: http://www.youtube.com/watch?v=O1xQM1LTGK0

The first half was decent, but it went totally downhill afterwards. Not going to go into detail, but don't you hate it when you think back to something that happened and realize that you should've got pissed and done something about it, but at the time you didn't think it was of any importance so you took no action at all? And within the last two weeks of December, my GF dumped me and right before Christmas my dog passed away after suffering for about a couple weeks. OK, done whining, I have reason to believe good things will be coming my way in 2008.

I screwed a fat chick at a New Years party, I think that easily makes #1 on my list. She's alright as a friend but that was gross (no offense to the fat chicks/fat chick lovers here).

KGB replied to CanadianChris's topic in Sports

Well I did, although the Jackets are a bit better than I expected. As for the North East, I was surprised by the tear that the Habs went on (I guess they're coming back to Earth now) and the Bruins are good too, with their boring ass trap system. They reminded me of the Devils from the games I've seen them play this season. I expected the Leafs to be a middling team fighting for a playoff spot, but man they sure hit a rough patch and then gone on to play like world beaters lately. Buffalo should be better than they are, remember people saying the Sabres will still be an excellent team even without Briere and Drury? Ottawa is the best to no surprise, though after a huge start, they've struggled mightily. I just noticed that there's two teams in the AHL called the Admirals - Milwaukee and Norfolk. Roughriders/Rough Riders all over again.

KGB replied to CanadianChris's topic in Sports

Jason Blake is a worthless hockey player right now. There I said it, I'm sorry he has cancer and all but it's the truth. Maybe he should take time off, all I know is I'm sick of him taking 100 weak ineffective shots at the net per game and creating nothing offensively. It's hard to believe he scored 40 goals last season. Tuukka Rask, the TO media will have a field day with this tomorrow, as well as they should. It was a stupid trade then and although it's just one game, it looks even stupider now. Rask showed tonight that he can play at the NHL level. The Toskala trade doesn't look that good right now either, since Toskala seems to have to stand on his head almost every time he plays or else the Leafs lose and as good as he is, he isn't on Cujo/Eddie level. The throw-in, Mark Bell is a noncontributor. Meanwhile, Mikael Tellqvist has put up some decent numbers in Phoenix which is no small feat for a goalie there, too bad for him he is the backup down there now. It bugs me that the Leafs wouldn't just go for a rebuild after an atrocious 2005-06 season instead of trading for and signing lame duck players (throwing away precious draft picks and prospects in the process) just to contend for a playoff spot and miss out, which they'll do again this season.

Absolutely beautiful goal scored by Jonathan Toews against the Avalanche. Highlight of the night and goal of the year thus far (tough for anyone to top it, though). Sweet moves!

Raycroft was awesome in goal for the Leafs tonight, though, he deserved a win. Too bad the Leafs defense (either team defense and defensemen) is a complete, disorganized pile of shit right now. The two highest paid defenders, McCabe and Kubina, are by far the worst on the team. No one thought the Leafs would be Cup contenders this season, but they should be better than these 4+ GA per game efforts if they're getting solid goaltending from Raycroft and Toskala (who's been absolutely burned by HORRIBLE defensive performances). I'm starting to wonder if it's a coaching problem. It would help if they could just get Ponikarovsky, Wellwood, Bell, and Colaiacovo into the lineup, of course.

Oh my god, McCabe. What a fucking terrible hockey player.

I don't remember this, but yeah, actually I still visit here sometimes although I never post at any messageboards anymore. The internet bores me these days.

KGB replied to CanadianChris's topic in Sports

Who exactly was Drew Stafford? Might be forever known as the guy that Alexander Perezoghin tried to kill in the Hammer. That was Garrett Stafford. Anyway, I'd like to give my own predictions but I've been really out of the loop this offseason.

This is one of my personal favourite threads (Special K gets up to his goggles in pussy): http://forums.thesmartmarks.com/index.php?...showtopic=78470

I completely and untterly suck at handling cards. Of course, it doesn't help that every time I play a card game, it's the first time I've done so in a long time.

Damn, they all look very similar to some girls that I know, especially the first two. Uh, guess I'd better add that I don't know them TOO well...

KGB replied to CanadianChris's topic in Sports

Raycroft was inconsistent at best. I do agree he would have been more effective if he wasn't ridden so hard. As for the Leafs defence, they sure weren't any worse last season than they were at any point during the Quinn years. Then again, I'm a guy who thinks people are too hard on McCabe: yes, he's overpaid but is that his fault? I mean, I just look at his performance for what it is and while the brainfarts are frustrating, the guy is not a bad defenseman overall.