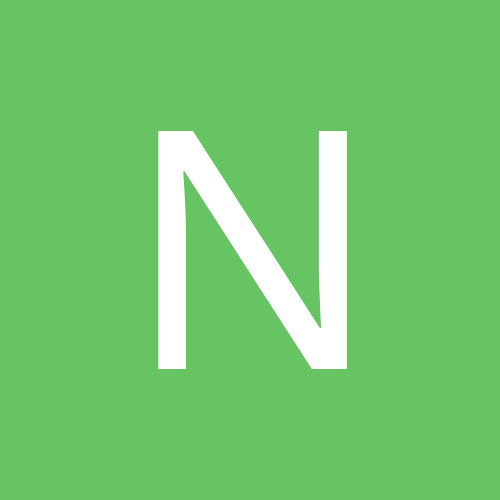 Content count

880

Joined

Last visited
Everything posted by natey2k4
God, I hope Tomko returning is true. Though jobbing him out right away is a question mark.

Thanks so much man =) And sorry about the confusion.

If anyone has it could you please upload it. I've been looking everywhere for like.. 2 months for it.. no luck. Thanks.

Side Effect Wrestling -> SEW

Hey man, I'm sorry I never said thanks (though I never got a chance to download it).. as I was heading back to school which is 10 hours away. I was home when I posted that msg and over the course I just never got back on until today. Thanks anyway though.

There are some tapes that can go for over $300-400 dollars, but normally most of those tapes would be valued around 60$+

Does anyone have Alex's Wright's return to WCW in 2000? I'd greatly appreciate it..

How do you get it so I can upload my stuff faster (so I can download their stuff faster)... Plus, do you know how to burn them to disc? I'm having trouble burning the MPEG-3s and MPEG-4s, so its a bit upsetting, as I barely have the disc room now.

They didn't face each other at the PPV. Hennig defeated DDP and Savage lost to The Giant. Why didn't the schedule match take place?

WCW Road Wild 1997 -- Curt Hennig v. Randy Savage..

Thanks so much for all these themes. Any chance anyone has a clear version of BERLYN's theme?

Haha, I see that now. But I never said I was smart, lol.

Hey, I dont know if I'm allowed to post this here, but I've been despartely looking for Alex Wright's WCW Techno theme, Disco Inferno's Disco Fever Theme, and Alex Wright's Single Heartbeat Away. Thanks for any help!!

You are a god, thank you so much bro.

' Dont You Fake It' by The Red Jumpsuit Apparatus

' Dont You Fake It' by The Red Jumpsuit Apparatus

While it probably doesnt have the match you're looking for, Delirious has a 2-Disc BEST OF DVD for sale on his site. ( http://deliriouswrestling.com/storeindex.htm ) Disc 1 1. Music Video 2. Delirious vs. Matt Sydal...Ring of Honor debut 4/23/04 3. Delirious/Matt Sydal vs. Homicide/B-Boy...IWA-MS 5/7/04 4. Delirious vs. Matt Sydal...IWA-MS 6/26/04 5. Delirious vs. Trent Acid vs. Matt Sydal vs. Ace Steel...Ring of Honor 7/23/04 6. Delirious vs. Jimmy Jacobs...IWA-MS 8/21/04 Disc 2 1. Delirious vs. Chris Hero...Big Japan 9/25/04 2. Delirious/Chris Hero/Masada vs. Men's Teoh/Onryu/Ricky Fuji...Big Japan 9/26/04 Korakuen Hall 3. Delirious vs. Jay Lethal...Ring of Honor 10/16/04 4. History of the Delirious-Jimmy Jacobs feud 5. Delirious vs. Jimmy Jacobs in a STEEL CAGE ...IWA-MS 2/4/05 6. Special Credits

Check your e-mail. Send a reply to my email with 5-10 events.. in order of importance.. (ROH, FIP, WWE, some other random stuff).. and ill send you own or two =). PS. you are officially my idol, I opened PWTorrents, and the first thing I came across is a show I've been looking for years. (road wild 1997).. thank you.

Could someone send me an invite to PWTorrents.net, please? (

[email protected]

).. I'd be willing to send a burnt DVD of any wrestling show/movie I have. Thanks.

Agreed with the TJ Wilson. As soon as I seen that Harry Smith was signed, I've been begging to god that TJ Wilson comes as well. Jack Evans is a good wrestler, watch some of his recent matches. But he'd be nothing more thana jobber in WWE because of his weight.

How's the show been so far?

Use Internet Explorer. I get that problem with Netscape and Opera Browsers, but with Internet Explorer it works fine.

Alright, so here's my first review in quite some time. Probably my first since I reviewed Ring of Honor's Third Anniversary Celebration: Night 2 event. Anyway, because the new Wrestle-Mania set was just recently released (and available here at ROHWrestling.com) I figured I'd review each and every one. Even though I'm going to be going in a completely random order, because there's certain ones I wanted to see again, more than others at this point. Anyway, before getting the set I pretty much had my heart set on watching Wrestle-Mania 8 first. I hadn't seen that show in just about forever and it's probably my 3rd favourite Wrestle-Mania only behind Wrestle-Mania 17 and Wrestle-Mania 10. But upon getting the set for Christmas last night (due to family circumstances we had to do our Christmas on Christmas Eve, due to my mother working very early on Christmas morning) I ripped open the box-set. Oh, and believe me I was a happy little boy. I love Old-School WWF… I mean... WWE. I looked at it for a couple of minutes and I was about to slap in Wrestle-Mania 8, but Wrestle-Mania 7 popped to my attention. I hadn't seen the show since I was about 10 years old and I only vaguely remembered it in my head. Was it good… or was it a waste of 3 hours of my life? On with the Review! ************* - Live from Los Angeles - Hosted by Gorilla Monsoon & Bobby 'the brain' Heenan, with a few various guest hosts. - We get an awesome before match interview with the Rockers. I just had to note this because I really liked how energized they normally were for their interviews. Great stuff. The Rockers vs. The Heenan Family @ 10:45 This is you're opening match of Wrestle-Mania 7. The Rockers of course consisted of Marty Janetty & Shawn Michaels, one of the only tag teams to never have a variation back in this time I think. The Heenan Family is represented by Haku & The Barbarian here. Right off the bat we get a very cool spot when both Marty and Shawn oversell a double clothesline by The Barbarian, it looked awesome as both Rockers did somersaults after the initial impact. Marty Janetty got pounded on for the majority of the match and really made the Heenan Family look like a million bucks. He did a great job before letting Shawn Michaels come in and clean up the mess. Well timed comebacks throughout the match, especially in the ending moments. Good match. ***1/4 The Texas Tornado vs. Dino Bravo @ 3:12 Well, I never really cared much for either of these guys. But The Texas Tornado (Kerry Von Erich) was really over for some reason. Dino Bravo, not really a big name, was getting massive heel heat too at the time. Not horrible or anything, just kind of there. Oh, and let me mention, the Discus Punch was and probably is the worst finisher in history. Even Jindrak's left hand was better, because at least it made a nice sound. Short match. * The British Bulldog vs. The Warlord @ 8:17 Okay, let's start off by saying the Warlord was like the modern day… well 5 or 6 years ago, Bill Goldberg. And definitely like the modern day Chris Masters in the sense they both have about the same skill set, same finisher, and about the same win/loss ratio. Again, not a horrible effort by either guy, Bulldog of course, was the more talented of the two. For a power wrestler, Bulldog was fantastic. Warlord, was decent, but nothing special. They're were a lot of guys that could of done the exact thing he was doing in 1991. I'm going to mention here, this crowd is phenomenal. It's been hot for EVERYTHING. Anyway story here is that Warlord has never had someone break out of the Full Nelson (I just typed Master-Lock about 7 times before actually getting Full Nelson written down, haha) however, Bulldog thinks he can break it. Good, yet unspectacular. ** Tag Team Championship Match: The Hart Foundation © vs. The Nasty Boys @ 12:10 To be honest, I was expecting a pretty horrible match. I was never a fan of the Nasty Boy's work at all, but I guess Bret Hart really does have some magic. Bret Hart does most of the work in this match, taking the bigger part of the beating. And much like Marty Janetty earlier in the night, Bret Hart makes both Nasty Boys look awesome. Unlike the opener though, this was more ground based which should have been known beforehand with Bret Hart being involved. Neidhart really worked his spots well here and gave us 110%. The Nasty Boy's only had one really boring control sequence, but I thought it worked out alright in the end. Good match. ***1/4 Jake Roberts vs. Rick Martel @ 8:37 This is a blindfold match. Yippee. Well, looking at the Brightside it was better than the blindfold match earlier this year in TNA. This is match that while watched with an entire show, can be entertaining and nice break from the other action. However, you're never going to be like, I think I want to watch that blindfold match between Roberts and Martel right now. I really did enjoy it though, it was kept reasonably short. The crowd was into it and both wrestlers worked hard to make it work. The DDT looked better than most of Jake's normal DDT's too, great job there. Martel probably just sold really well, as he was a great wrestler that in a sense, deserved better than this. Although the back story to this feud was awesome. And even if the match wasn't for some people's tastes, it really played off the feud very well. I'm not rating this though, as it wasn't really a wrestling match, but I will say it is entertaining if you haven't seen it in awhile. The Undertaker vs. Jimmy Snuka @ 4:21 Squash! Jimmy was nearing the end of his tenure with the WWF at this time and Taker was really just beginning his massacre. Taker had been in the WWF about 4 months at this point and really had been just rolling over everyone. This was a really good squash even though Taker looked to blow a spot where he went to catch Snuka. Looked as if he caught Snuka wrong, but they turned it around and made it look okay. Fun, but short match. *1/2 Ultimate Warrior vs. Randy Savage @ 20:48 This was the "famous" retirement match. To me, this was the biggest match of the card, although I was only 4 years old at the time. Neither man was my favourite. Actually I never really cared for Warrior all that much either. I liked Savage though. Pretty one-sided actually, when I just watched it I couldn't believe how one-sided this actually was. Warrior really controlled a lot of this match, but whatever Savage sold like a champ. And when he was on the offence, he still made Warrior look good by guiding him through everything. This match had a lot of interference from Sherri, but for once I really think that helped the match. Savage was so over as a heel during the match the change at the end was even more memorable. By the way, Warrior actually walked to the ring here. Surprisingly, he has a good match when that happens. Easily the best I've ever seen from Warrior. Great match. **** The angle that followed this match was fantastic. Very heart warming and very well done. Elizabeth and Savage made this work awesome. People in the crowd were actually crying and that tells you just how great this was done. Funny segment with Alex Trebek (Jeopardy Host) and Regis (Regis and Cathy Lee) talking with a few of the wrestlers. Apparently Bobby Hennan set up the list of wrestlers for them to talk too and they couldn't get anything out of any of the guys they interviewed. Pretty funny actually. Tenryu & Kitao vs. Demolition @ 4:44 This is the Smash & Ax version of Demolition, just so you know. Demolition was nearing the end of their tag team stint (Actually this may very well of been their last match together). Kitao and Tenryu were just breaking into the WWF so this was an easy decision for the creative team. Put them over. And put them over strong. I thought it was a well done squash. Short match. *1/2 Intercontinental Championship: Mr. Perfect © vs. The Big Bossman @ 10:47 Oh man, I miss Curt Hennig. He was a hell of a performer, one of my favourites of all time. Great wrestler. Anyway, this match is for the WWF Intercontinental Championship. We actually get some pretty good action, which is a definite surprise from a Big Bossman match. Okay, Okay. I think Bossman actually was pulling out some pretty good matches for a big man around this time, which why he was getting a push. He was decent on the microphone too, but not as great… perfect as Mr. Perfect. Anyway, I enjoyed the action in its entirety. I remember the clipped version being decent, but never really got going because they clipped about 2/3 of the match. Anyway as I said, pretty solid match here and better than I expected going in, finish sucked though. Good match. **3/4 Earthquake vs. Greg Valentine @ 3:12 Yikes. Valentine used to be alright, but had pretty much hit a road block here, and nothing good has come from him since really. Earthquake was always over but in my opinion, never entertaining. His finisher challenged the Discus Punch for one of the worst finishes in history, especially the before hand stomping around like an idiot. I've heard John Tenta is a good guy though, so let's leave it at that. This match was about as good as you could wish for out of these two, and that's not saying much at this point of Valentine's career. Story was simple, Valentine couldn't hook the Figure Four on because two things. Jimmy Hart's distractions and the size of Earthquake's legs, same with the Bret Hart/Yokozuna story pretty much, just put into 3 minutes, which was definitely best. Short match. ¾* The Legion of Doom vs. Power & Glory @ 0:58 YES! I hope Roma gets killed. I hate him. He was one stuck up dude… what he did to Alex Wright in WCW was not only unfair, but flat out stupid. Wow… while I was writing that the match finished, haha. Awesome. Roma got killed with the Doomsday Device. Squash, under a minute. ***** For Roma getting killed… just joking. ½* Virgil vs. Ted DiBiase @ 7:46 Well, I wish I was a full fledged fan when this storyline too place. I actually like the storylines with the under-study finally sticking up to the leader. I wish they had of done it with Jordan and JBL, would of given them both something to do. Anyway… for what there was, it was decent. Not really a match as they're was more taunting, showboating, and giggles. Kind of like the earlier match between Martel and Roberts. This was fun, but nothing as a match really. Entertaining. **1/4 Tito Santana vs. The Mountie @ 1:20 With some time, this could have been a very good match. Mountie was decent and Tito Santana was a great wrestler, very under-rated in my opinion. Anyway, this is a quick match just to get the crowd settled down a bit from the previous match which had some sort of build-up before the main event for the WWF Championship. This is about as good as it gets for 1 minute. Quite a bit better than the LOD 1 minute squash earlier in the show, thank god. * WWF Championship: Sgt. Slaughter © vs. Hulk Hogan @ 20:25 Alright… my expectations going into this match = 100% sucktitude. I'm not a huge fan of Hogan's work… never have been. I was never really into him as a youngster, I liked Hart, Doink, Perfect, among others. Never Hogan though. Anyway, this match shocked me majorly, as I was glued to the screen. This match was shockingly very good, probably one of Hogan's best matches ever. And against… Sgt. Slaughter? Yeah, I'm just as shocked as you. Slaughter controlled a lot of the match, and Hogan even tried going up to the top ropes! AHHHHHHH, awesome. Very Good Match. ***1/2 Final Thoughts: Very under-rated show in my opinion. Actually one of the most fun Wrestle-Mania's I've ever seen. I've NEVER seen a WWF/WWE/WCW crowd this hot for an entire show. This crowd was into everything. The jobbers were getting pops 3 times the size of what our current WWE Champions get. The crowd was absolutely amazing and really made you care more about every single match on that show. Just can't say enough about the crowd. The show was very good though too, with 4 matches over *** (Hogan/Slaughter, Hart Foundation/Nasty Boys, Rockers/Heenan Family, Savage/Warrior), 1 of those was a classic (Savage/Warrior), 1 more match that was really close (Perfect/Bossman), a few entertaining matches (Virgil/DiBiase, Martel/Roberts) and a bunch of really inoffensive short matches. Solid Thumbs up.

I have no idea at all. I just recently started doing it on the Montreal Canadiens fan forum as well. I think it was MySpace that made me start typing like that. I'm not sure. And I know they're trying to help. And I will try and use their critisism. But I also want them to know its purely for fun for me and that im positing them just to bring up some discussion on the events. Nothing more, nothing less.