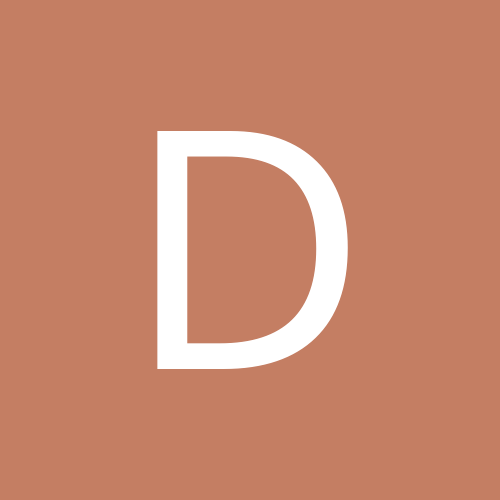 Content count

266

Joined

Last visited
Community Reputation
0
Neutral
dpac replied to Conspiracy_Victim's topic in Video Games

dont feel like going through the 47 pages of this thread, but quick question. can or will the ps3 play your own music for games like the xbox. went through a few other sites and did not get a definite answer. thanks.

can they be played on the IPOD, or be put on to cd?

There is a link in the "86 Observer Notes", on the last page that explains it all.

Ok, I did do it as a WEP, and it now does say I am secure. But if one were to still go into the IP address can they still type in my SSIP and see my WEP password? Or that why you disable the SSID broadcast? ps. I tried using the WPA way, but had some problems. Is WPA that much better than WEP? Thanks for all the help, this is a brand new world to me?

So I just got set up with wirless internet. When online it says that I am secure. Anyone know how one can easily set up thier router to be on a secure connection so others can not enter? Thanks.

How you make your wireless internet secure?

How do you set up your connection with wireless to be secure? Just hooked myself up with wirless internet, and not sure on how to go about doing this. I also lack of the computer smarts. Any help is appreciated.

how does one, make thier wireless internet connection secure?

dpac replied to Mik's topic in Sports

The Crew goes to 5-0 with a Carlos Lee game winning hit. Granted these victories have been against subpar team, the Brewers are looking good so far.

dpac replied to Your Paragon of Virtue's topic in Technology

Yeah so I do the ctl ald delete, and find firefox exe. Than do what? I have ended the process, but all of my favorites are still gone.

What about getting a new surge protector, is that needed?

Found this at Keiths Blog, this come from Marty's myspace or something, OK, for my fans, family and friends, here is the situation....Due to travel restrictions I have as part of a probation agreement, I was denied travel this week to Birmingham, Alabama for Monday Night Raw. As you could or should imagine, this is a disaster for WWE as they now have to go back and rewrite a major portion of their show in which I was to be included in, and with less than 3 days notice. The fact that this could happen again at any given time my PO decides against me traveling, is good reason for WWE to be concerned in another major disaster especially with WrestleMania coming up. Could you imagine that 2 days before that show I'm told I can NOT go to Chicago. Please understand WWE's position, and believe in them as they have not closed the window of opportunity yet. We are working hard right now on getting all travel restrictions lifted. It is a good possibility that it will happen. If you really care and are concerned, believe me when I say, prayer works and is greatly needed and appreciated right now. I'm getting tons of e-mails from friends and fans hating Vince and the WWE right now. They are not at fault!!! And, they are supporting me on this, so no more hating on them, ok?? I thank all of you for your support, cares and concerns. I love you all!!! I do have a strong gut feeling everything is going to be fine!!!!

I was also told to purchase these Ultra 800 HDMI Monster Cables and a $160 Surge Protector. Are these things highly needed, or was the sales rep just trying to get me to spend more?

I dont really get the whole souffle thing, but if it gets me a few more wrestling vid I'm happy.

I can get the RCA for 1739.99, and the JVC for 1999.99 with a stand included.