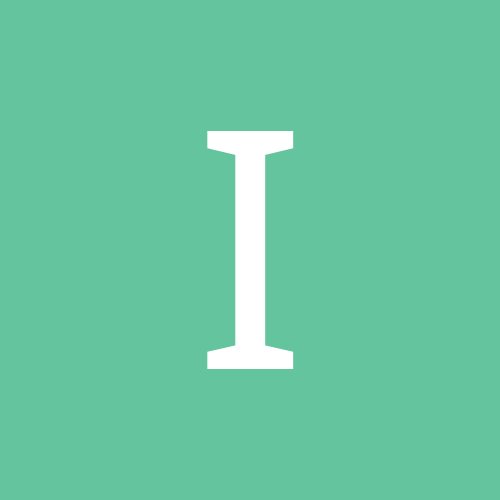 Content count

34

Joined

Last visited
Everything posted by IronManLUNG
Other than Owen Hart and the ones who died from natural causes, has there ever been a dead wrestler who wasn't "found dead"?

Jericho sure is going for mega heel status.

I believe the False Count interview was before that. It may not have been the very first. Anyway he sounds right on the money about Matt Hardy, and his lines about Vince McMahon were hilarious.

Seriously, black attire in general. Near the end there was like a dozen guys with black and Jericho was the only guy with a different color (red).

I kinda wish they were selling the whole unedited version, for say, 50 bucks. I'm not a huge Flair fan but I would buy that.

good for hall indeed then.. made it more entertaining than just a shitty owen joke itself would have been.

Roaster was Jimmy Graham, former wrestler apparently. He made a joke about Owen Hart.

Is that photo shopped? No.

http://www.youtube.com/watch?v=ha7eF_3MGuY

DX at One Night Only 97, nuff said.

I thought the ninth wonder of the world was Chyna.

Source: Wrestling Observer Newsletter Mick Foley is confirmed to have signed a deal with TNA and will start with the company immediately.

Sorry but I posted the free content (the free daily news update). I will summarize it just incase.

Tuesday Daily News update tidbits: -- The word going around is that Shawn Michaels will not need surgery on his triceps injury. It is believed to be a minor injury and the match with Jericho is still on. He may not even need to take time off. -- Mick Foley's agents are expected to announce Foley's future today. It is expected that he will go to TNA.

I thought the same thing. I expect Iron Sheik to cut a promo on Kendrick in his next shoot interview.

Which top guys are as injury-prone as Kennedy? Rey is the only one I can think of. Edge would be the best example. Batista also has a poor record with injuries. Shawn and 'Taker are quite often so banged up, they have to write them out almost on an annual basis. I don't think any of them are as injury prone as Kennedy. Edge would be the closest. When you look at Taker and Shawn, they have taken off maybe 5 months total apiece in the past 3 years.

Which top guys are as injury-prone as Kennedy? Rey is the only one I can think of.

It was definitely higher pitched than what I remember from earlier this year.

Eh not really, sounds like drunken ramblings to me. I like Ben Miller's idea at f4wonline.com better.

Why does everyone think Sid has to be against Michaels? The last time they were on WWE TV together, they were high-fiving.

I don't know, does ROH run shows there?

Hulk Hogan owns the top tier by himself IMO.

Hogan was already being booed in WCW at that point anyway by some people, and his popularity was waning. PLUS he was barely on TV leading up to when he turned. I meant that he should come back as a heel. Or a face, really.