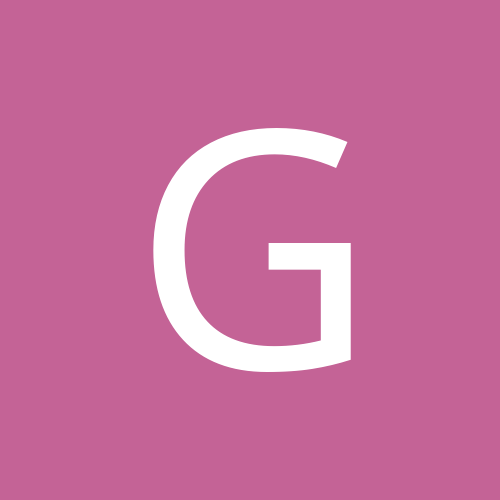 Content count

153

Joined

Last visited
Community Reputation
0
Neutral
About Grenouille
Rank

French Frog


Birthday

09/04/1983
Yokozuna may be joining the Hart Foundation this week on Raw.

August? Wishful thinking.

They also need to pump out a DVD set too. If Snuka gets one so should Steamboat.

This is basically my feeling on the film. It just kind of fell flat for me after all the hype I read about it. The dubbing was awful. Thankfully I switched it 10 minutes in.

GERALD BRISCO THOUGHTS FTW~!~! Now it hurts even more that Bruce Pritchard got fired.

I'm not really into wrestling shirts, but if WWE Shop has it packaged with his old sunglasses tee, I'd probably jump at getting it.

It's in the Shawn Michaels Story DVD set.

It was featured heavily on one of Austin's DVDs, but I don't think his full SmackDown match with Benoit was ever put on anything in full.

The coronation of the Macho King! WWF @ Portland, ME - Civic Center - August 30, 1989 (8,769; sell out) WWF Superstars taping: Prime Time Wrestling - 9/4/89: Paul Roma pinned Boris Zhukov at 6:05 with a powerslam Prime Time Wrestling - 9/11/89 - featured Koko B. Ware performing in the ring his new entrance song "Bird, Bird, Bird" Prime Time Wrestling - 9/18/89: Barry Windham fought Tito Santana to a time-limit draw at 15:06; the bell rang just as Santana hit the flying forearm; after the bout, Santana hit the move a second time Demolition defeated WWF Tag Team Champions Arn Anderson & Tully Blanchard via disqualification Prime Time Wrestling - 9/25/89: Hercules defeated Akeem (w/ Slick) via disqualification at 5:00 when Slick pulled down the top rope, causing Hercules to fall to the floor; after the bout, Hercules avoided Akeem's splash, hit a bodyslam, and cleared the ring with his steel chain (SuperTape 2, Tough Guys) Randy Savage (w/ Sensational Sherri) pinned King Jim Duggan to win the King's Crown after hitting him in the back with Sherri's loaded purse while Sherri distracted the referee; after the bout, Savage gave Duggan the flying elbowsmash three times, as Sherri held Duggan's legs, and then Sherri hit two splashes off the top, while Savage held Duggan down; moments later, Duggan was taken backstage on a stretcher; Duggan continued to wrestle as the King until the match was televised internationally WWF IC Champion Ultimate Warrior pinned Andre the Giant in less than 20 seconds WWF World Champion Hulk Hogan (w/ Miss Elizabeth) pinned Randy Savage (w/ Sensational Sherri) at around the 7-minute mark 9/16/89 - included Jake Roberts as a guest of the Brother Love Show in which Jake said if he was only able to give one more DDT to somebody it would be to Ted Dibiase, after he had allegedly ad a disc removed from his neck due to Dibiase putting him out of wrestling several months earlier: Shawn Michaels & Marty Jannetty defeated Barry Horowitz & Mike Williams when Michaels pinned Williams at 3:52 with a flying fistdrop from Jannetty's shoulders King Jim Duggan pinned Tony Ulysses at 2:07 with the running clothesline Greg Valentine (w/ Jimmy Hart) defeated Bobby Munice via submission at 3:08 with the shin guard assisted figure-4 WWF IC Champion the Ultimate Warrior pinned Bob Bradley at 2:33 with the gorilla press slam and splash; after the bout, Warrior put his opponent underneath the ring The Honkytonk Man (w/ Jimmy Hart) pinned Mario Mancini at 1:37 with the Shake, Rattle, & Roll WWF Tag Team Champions Arn Anderson & Tully Blanchard (w/ Bobby Heenan) defeated Al Mayo & John Weiss when Anderson pinned the unknown at 1:31 following a spike piledriver behind the referee's back; after the bout Demolition came to the ring, with the champions quickly leaving ringside Mr. Perfect pinned Jim McPherson at 1:43 with the Perfect Plex 9/23/89 - included footage of the ending and aftermath of the Duggan/Savage Kings Crown match during the Update segment; included Andre the Giant & Bobby Heenan as guests of the Brother Love Show, where Andre wore face paint to mimic the Ultimate Warrior: Koko B. Ware pinned Craig Reilly at 1:48 with the Ghostbuster Dino Bravo (w/ Jimmy Hart) pinned Tony Diamond at 1:12 with the side suplex The Bushwhackers defeated the Brooklyn Brawler & Don Champ when Luke pinned Champ at 3:36 following a double gutbuster Akeem (w/ the Big Bossman & Slick) pinned Mark Frear at 2:49 with a splash; after the bout, Frear was handcuffed over the top rope and beaten by the Bossman with his nightstick Ron Garvin defeated Sandy Beach via submission at 3:26 with the Scorpion Death Lock Roddy Piper pinned Chris Duffy at the 41-second mark after hitting him with his belt; Piper wrestled the match in his shirt and kilt after Duffy had attacked Piper prior to the bell Rick Martel (w/ Slick) pinned Terry Daniels at 3:33 with a kneedrop off the top; during the match, a pre-recorded promo from Martel aired where he claimed, because of his sex appeal, he should become a model 9/30/89 - included the Coronation Ceremony of Randy Savage & Sensational Sherri, where the proclamation was read by the Genius and featured Ted Dibiase presenting a gold scepter as a gift to the new King and Queen; featured Dibiase & Virgil as guests of the Brother Love Show: Jimmy Snuka pinned Boris Zhukov at 2:03 with the splash off the top Dusty Rhodes pinned Dale Wolfe at 2:33 with the Bionic elbow Bad News Brown pinned Elmer Johnson at 1:15 with the Ghetto Blaster Jacques & Raymond Rougeau (w/ Jimmy Hart) defeated Gary Wolf & Tony Durante when Raymond pinned Wolf after a kneedrop from Jacques as Raymond had the Boston Crab applied Brutus Beefcake defeated Barry Horowitz via submission at 2:40 with the sleeper Rick Rude (w/ Bobby Heenan) pinned Terry Daniels at 1:09 with the Rude Awakening

Grenouille replied to EVIL~! alkeiper's topic in Sports

I was in Québec City over the weekend for the Winter Carnival, but got to enjoy some of the sports coverage in my down time. I miss having the hockey coverage in French like we used to have in Maine. I have to say that Sports Centre was much more enjoyable than its cousin Sports Center. It however was odd that Nashville Predator highlights were a more pressing matter than A-Rod. I also noticed how Québec City seems to still mourn the loss of the Nordiques. With the amount of Nords merchandise I saw, I would think the team was still playing every couple days at the old Colisée.

Grenouille replied to alfdogg's topic in Sports

I don't know why the hell Pierce threw it to Baby a second time at the end, the first time was a big enough dodged bullet. Hopefully this isn't the last meeting for these two teams.

Grenouille replied to YourKock'sReallyGreat's topic in Sports

How about Maurice Clarett? He had a very impressive Frosh year followed by one stupid move after another. Maybe he is a case of not knowing what might have been if he had let himself mature at the college level.

Grenouille replied to TMC1982's topic in Sports

I love hockey, but I do have trouble wrapping myself up more in televised games rather than being there live. Regular season games seem so ho hum to me, unless it's a big rivalry game such as the B's and Canadiens. For instance today I went to the Bruins-Rangers game at the Garden. Being in the atmosphere of the arena was great with most of the action was near where I sat and game seemed heated. Would I say the same thing if I watched at home on TV? Probably not. If anything it would have been something on in the background and wouldn't have seemed like anything other than a boring low scoring game.

Grenouille replied to Cheech Tremendous's topic in Sports

Red Sox Locks John Smoltz - Already brought the numbers from his career with the Braves. Long Road Ahead Pedroia - The first two years have been great, hopefully he never loses the chip on his shoulder and continues to produce. Papelbon - Has been a dominant closer for a couple of seasons now. If continues down the path he's gone and adds a few more rings I could see him being a possibility someday. Beckett - Still young at 28 (29 in May) is at 89-62 for his career. If he can find something similar to what he did in '07 for a few seasons I could see him becoming something like what Curt Schilling will be for voters. He had good numbers in the regular season, but was great in the playoffs which he will hopefully be a part of more in coming years. Sentimental Ortiz - Late bloomer. Probably won't end up with the numbers voters look for and he's most likely already on the decline. Even with the numbers he may not get in because of the bias against the DH. New England Patriots Locks Brady - Was probably in even before his record breaking '07 season. Moss - Past character issues aside he'll get in. On the fence Bruschi - He just strikes me as a guy that may get in based on being on the wave of Pats Dynasty. His numbers don't really warrant it, but I could see it happening. Seymour - 5x Pro Bowler, 4x All Pro He'll probably get in, but I could see it taking a while like Andre Tippett.

Grenouille replied to a topic in Sports

From the Philly Daily News I don't know why the NFL would want to phase out Sabol and Films itself. Out of all the four major sports the NFL has the best video production crew. The NFL Films crew has done an exemplary job over the years and it would be a sad day to see it diminished somehow.