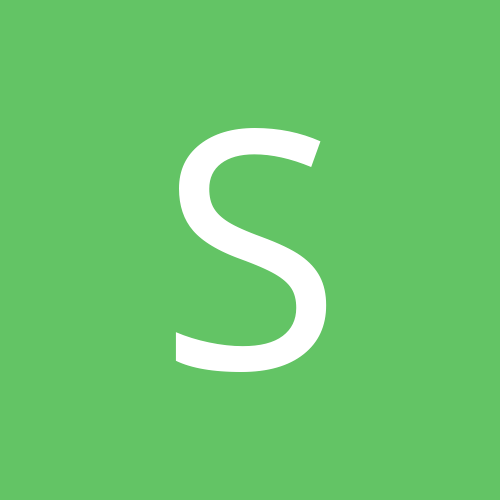 Content count

281

Joined

Last visited
Community Reputation
0
Neutral
About Sonic Reducer
Rank

boss man


Birthday

10/07/1986
Contact Methods
AIM
MSN
Website URL

http://www.myspace.com/theredseas

ICQ
I see Punk/Triple H. Somehow. One loses their title, wins the rumble and goes after the other. That's a match that I wish they'd think of taking advantage of ... plenty of time to build it, figure out who turns, etc.

rather a terrible-looking remake/homage to the original Death Race from the 70's. Stallone as Machine Gun Joe = his best role ever. or maybe Carmageddon.

My guess is he'll be released in six months.

Punk/Danielson for the WWE World Title, eh?

A new Hart Foundation would be successful, if not only for the fact that a huge feud is already pretty much given with Michaels and even maybe Trips if they do go through with it. But the question is, if they do this, what would the outcome really be? What happens if WWE just decides to use them as JTTS?

There's a whole huge list of people better than Aries who should be brought in. Danielson, McGuiness, Claudio Castagnoli, the Briscoes. You are right that they can't have two Samoan gimmick guys together though, especially with such different variations and styles. The options would be to repackage Umaga/Jamal again, or to just call Joe by his full name, seeing as Joe Seanoa is a pretty good name really. I think the Briscoe's will eventually end up in WWE. Danielson, not too sure, but if they brought him in and used him right (how likely is that?), he could be a huge star. Same with McGuiness. WWE thinking would probably be to bring Joe in and throw him right in a feud with Umaga. Quote me on that, actually. I'm pretty sure it'll happen if they're both in the company at some point in the next years. Whoever pitched the WWE CM Punk heel idea, I'm in definite agreement with.

If they brought back Hogan again and made him look like any sort of legitimate threat. Better yet, if anyone else wins a championship belt in their first match again. I hate that shit.

Sonic Reducer replied to At Home's topic in Video Games

I've been playing Melee recently in anticipation for Brawl. I hope they bring Ness back.

Sonic Reducer replied to Nighthawk's topic in Music

Anybody else here go to Pitchfork in Chicago last weekend?

Sonic Reducer replied to At Home's topic in Music

This is a pretty good mix if you feel like using recreational goods whilst listening to music. 1. Slint - Breadcrumb Trail 2. Pearl Jam - Spin the Black Circle 3. Liars - Be Quiet Mt. Heart Attack! 4. The Mars Volta - Drunkship of Lanterns 5. The Beatles - Because 6. Pink Floyd - One of These Days 7. Aphex Twin - avril 14th 8. Pink Floyd - The Great Gig in the Sky 9. Princess Al's Nuclear Jamboree - Buffoon Fields 10. Queens of the Stone Age - Song for the Dead 11. Probot - Red War 12. Radiohead - There There 13. TV on the Radio - Staring at the Sun 14. Grizzly Bear - On a Neck, On a Spit 15. Sigur Ros - Takk 16. Sigur Ros - Glosoili 17. Slint - Good Morning Captain That's a good Dylan mix up there, though I'd add A Hard Rain's A-Gonna Fall or It Ain't Me Babe

Sonic Reducer replied to Your Paragon of Virtue's topic in Music

Papa Roach's cover of Lithium by Nirvana on that one new years eve show wasn't good.

Sonic Reducer replied to Jaxxson Mayhem's topic in Music

WTC, Raekwon, Nas, Talib AND MF Doom are going to be in Detroit ... I'm so there.