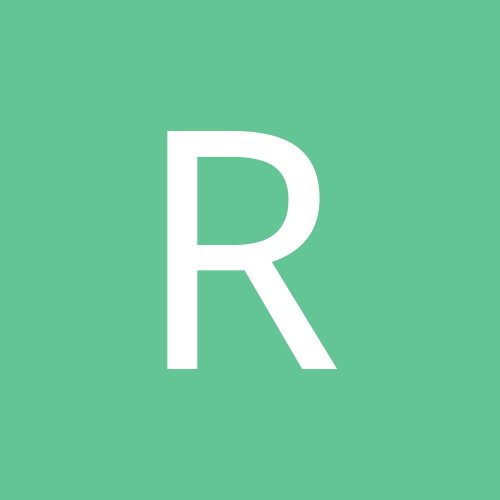 RavishingRickRudo
Members
Content count

13252

Joined

Last visited
Everything posted by RavishingRickRudo
Ok, this thread is just for random MMA discussion. Any significant news and PPV threads stay out. Anything goes in here: Favourite Fighter, Favourite Event, Favourite Fight, Dream Matches, etc. etc. etc. If you want to talk about something but don't feel like it warrants a thread, well, here's one for you. What spawned this? I just finished watching UFC 40: Vendetta. I found it on an unmarked tape and it was the first time I watched it since it happened. I remembered it as a great event but SHIT this is an AWESOME event. I don't think I gave it enough credit. EVERY undercard match was fun to watch. The main event was better live because you had that "anything can happen" feel; but I was SHOCKED at how good that undercard was when I was watching it tonight. Weir vs. Miller was amazing! The show had a ton of sweet finishes; Arlovski, Lawler, and Liddell, all with KTFO endings. A must-see show. I can't believe I forgot about how good it was.

In one month - Wednesday, September 22nd - at 8:00, a new show will premiere on ABC called "LOST". I already downloaded it and am in love. It's hard for me to like anything new - I'm not a big fan of change. So me liking this is a reflection on how well the first episode "grabs you" and doesn't let go. I have always liked the concept of "the deserted", and this one plays it up perfectly. With a large cast of characters, some great writers, an intriguing plot and story, and a ton of potential, LOST will hopefully make for many hours on-line gushing and marking out over every little thing that happens. If this show doesn't do well, then we are all to blame for the state television is in right now. Over the next few weeks, this thread can be used for discussion for those who have seen it or those who want to see it, as-well-as familiarizing the unfamiliar with the cast and crew and characters of the show. It should be fun.

Condit/Kamp was a great fight. Perfectly matched. Back and forth exchanges everywhere. Each guy got takedowns, submission attempts, strikes in. Sucks that Condit lost, IMO he won the first two rounds. Would have been a great WEC title fight. Tyson Griffin: Kickboxer, sucks. More to watch than anything.

http://www.cameldog.net/videos/130/loretta-bitch.html#watch "You fuckin dumb bitch, fuck you loretta hunt" Dana goes NONKERS. It's awesome.

I saw one for 75 bucks, opened.

In tha thred, ruinin mah joks. - LOLCurry.

The past few episodes have been awesome. Kinda sucks that they killed Quinn off given how he was royally fucking Jack over just when Jack was making breakthroughs. The shoot-on-sight order is great. The president really should be a bit more grateful for Jack saving the motherfucking day with the 'splosion trick.

The preview for next week with margie fainting almost had me losing it already. Fucking manipulative show.

But... they're brown... *does not compute*

Yeah, also, ECW World Title =/= WWE World Title.

I think, first off, Guida shouldn't be completely dogged here as an opponent; A guy with one fight going against a guy with over 30 is going to be a tough fight. Secondly, the ring had a big impact and I agree with the sentiment that Lashley would have done better in a cage - both for the takedowns and GNP. As for the conditioning, the wrestling clinch is probably the most draining thing you can do in MMA, and Lashley was pushing in that position for a while, of course he's going to gas. Another positive is his hands were faster than I expected, when he let them loose, though still sloppy. The negatives are he needs to diversify his takedowns (throw in some leg trips), and keep his head either looking up to the sky or buried in his opponents sternum when shooting in. Too often did he leave his head in a bad place when attempting the takedown. His GNP was weak and he needs better positioning on the ground. Clearly he has heavy hips, he needs to feel more confident in passing and making a move. Overall a very good victory considering the ring and the experience of his opponent. At this stage, I don't think it's wise matching Lashley up with anyone beyond a handful of fights.

Yeah, 4 Canadian Eyes Only.

http://link.brightcove.com/services/link/b...ctid17101449001 GSP PWNS PENN.

Lawal should be called King Mo-lester given the way he handled that japs junk.

Are you saying we murder Ken Hayashi and make it look like a fishing accident?

But Dana can bribe his way into legality. Make with the money, Whitey.

"I think Toronto is going to be the sickest event we'll ever do" - Dana talking about different markets during the economy. How 'bout hurrying the fuck up on it.

Which is good, given the probable size of the kids head. It`d be like passing a basketball through there.

Really good article on reffing by Meltzer, with quotes from White, Big John, and others.. sports.yahoo.com/mma/news;_ylt=Ai.YAlVmogn1UHQXtHD_OWk9Eo14

RavishingRickRudo replied to Cheech Tremendous's topic in Literature

"Zero: The Biography of a Dangerous Idea" by Charles Siefe is my bus book. Up to now it's been a pretty good read, it is mostly a history book going chronologically, so the math explanations have been fairly simple. But now that we're getting into the 19th and 20th century, I'm pretty much just nodding my head without much comprehension. All I know is that the big equations are relevant.

Which is good, cause Fazzle already has a sign telling him what to do. In other news, this is a really competitive season. I can't recall any season having such a breadth in contenders to win it, and so many different first place finishers. Needless to say, Luke lives up to the stereotype in my mind of deaf people being dumb hateful bitches.