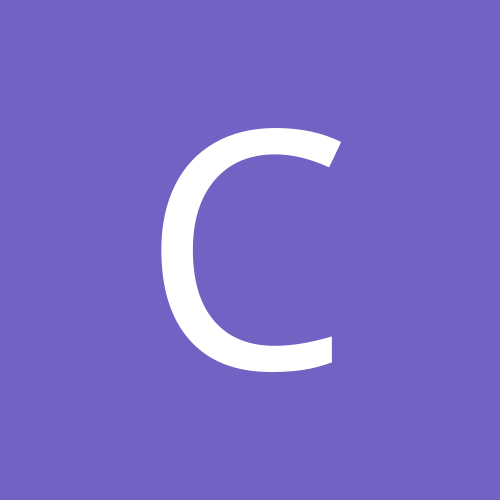 Content count

3731

Joined

Last visited
Everything posted by CBright7831
I am happy to announce that there are only 19 days until the 2016 Presidential election, and more importantly than that, there are only 20 days until the 2016 Presidential election is over and done with. After that, you will no longer have to hear CWM talk about American politics and desperately try to sound smarter than he actually is for another three years (until the next election cycle begins to start). Maybe he'll worry about what's going on in his own country for once. Who knows? I'm sure that you all are secretly excited and anxiously awaiting that day. My thoughts are with you all.

I'm very happy with the election results and very happy to have placed my vote for the winner, Donald J. Trump. This puts my election voting record at a staggering 4-0. It's been good to see people like John Oliver, Stephen Colbert, Jim Cornette, Cenk Uygur, and most of TheRealTSM eat their words like the miserable fucks that they are over the last few days. Good thing I decided to save that quote, from the chatroom, just in case it came back to bite someone in their would-be political pundit ass one day. It paid off beautifully.

WE'RE ALMOST THERE!!!! The election between The Evil Bitch and Orange Oompa Loompa Man is almost over. I have a video of the winners victory speech right here:

Only five days until the election and only six days left until this election, with two farce candidates, is mercifully over. And by the way, Obamacare caused my insurance to dump me, so all of you whom I saw praising it in the chat for many years, can take your love for Obamacare, and shove it up your ass.

I just remember there used to be a lot of posters on the board, but now it seems like its getting less and less sadly. What happened and where the hell is everyone? I still this board though.

Clinton to Dems: Don't whine, work on image Ex-president says Democrats 'need a clear national message'The Associated Press Updated: 8:11 a.m. ET Nov. 6, 2004NEW YORK - Former President Clinton has a message for Democrats inconsolable after President Bush's re-election: Buck up. It's not that bad. You need to improve your image. "This election presents a great opportunity for President Bush and a great opportunity for Democrats, and the two are not necessarily in conflict," Clinton said in his first public remarks since Democratic Sen. John Kerry's defeat on Tuesday. The last two-term Democratic president said the party needs to rework its image and it would be "a mistake for our party to sit around and ... whine about this and that or the other thing." Just weeks after major heart surgery, Clinton joined Kerry at a campaign appearance in Philadelphia last week and made appearances on the Democrat's behalf in several states, including Florida, New Mexico and Arkansas. In his speech Friday to the Urban Land Institute, Clinton attributed Kerry's loss to the Democrats' failure to counter how Republicans portrayed them to rural and small-town voters. "If we let people believe that our party doesn't believe in faith and family, doesn't believe in work and freedom, that's our fault," he said. In search of a message Democrats "need a clear national message and they have to do this without one big advantage the Republicans have, which is they won't have a theological message that basically paints the other guy as evil." Clinton gave Bush and the Republicans credit for the election victory. "The Republicans had a clear message, a good messenger, great organization and great strategy," he said. "The Republicans did a better job of turning out those who were already registered who hadn't voted" as well as bringing out their base. Clinton said Bush should use his second four years to move the United States toward an economy less dependent on foreign oil, a move that would shift the balance of power in the Middle East. Clinton also said a peace agreement between the Israelis and the Palestinians would take enormous steam out of Islamic fundamentalist terrorism worldwide, Clinton said. © 2004 The Associated Press. All rights reserved. This material may not be published, broadcast, rewritten or redistributed.

http://www.firstshowing.net/2009/01/31/it-...r-bowl-trailer/ As a fan of the first film (despite the robot piss scene and Killer Mountain Dew Robot), I am stoked. Thoughts?

Yes I am! *throws smoke bomb at TheFranchise and it explodes*

*comes walking in sporting a bathrobe and a traffic cone on my head* Well, I don't like to brag, but I am now the Emperor of TSM.

I've been reading this: ...to get the bad taste out of my mouth left from the movie.

+ We will have a new president-elect + Gas prices will surge + We will still be in Iraq by the end of 08 + Many top Hollywood celebrities will endorse the Democratic presidential nominee and annoy the shit out of me + George W. Bush stays out of sight for the most of the year + Al Gore will not shut up What are your predictions?

CBright7831 posted a topic in Music

I'm not sure if this goes here or not: Obama Sides With RIAA, Supports $150,000 Fine per Music Track By David Kravets March 23, 2009 | 1:12:29 PMCategories: RIAA Litigation The Obama administration for the first time is weighing in on a Recording Industry Association of America file sharing lawsuit and is supporting hefty awards of as much as $150,000 per purloined music track. The government said the damages range of $750 to $150,000 per violation of the Copyright Act was warranted. "The remedy of statutory damages for copyright infringement has been the cornerstone of our federal copyright law since 1790, and Congress acted reasonably in crafting the current incarnation of the statutory damages provision," Michelle Bennett, a Department of Justice trial attorney wrote (.pdf) Sunday to a Massachusetts federal judge weighing challenge to the Copyright Act. The position -- that the Copyright Act's monetary damages are not unconstitutionally excessive -- mirrors the one taken by the Bush administration and should come as no surprise. Two top lawyers in President Barack Obama's Justice Department are former RIAA lawyers: Donald Verrilli Jr. is the associate deputy attorney general who brought down Grokster and fought to prevent a retrial in the Jammie Thomas case. Then there's the No. 2 in the DOJ, Tom Perrilli. As Verrilli's former boss, Perrilli argued in 2002 that internet service providers should release customer information to the RIAA even without a court subpoena. Presidential administrations often intervene in lawsuits in which the constitutionality of a federal law is in question. This case concerns a former Boston University student challenging a peer-to-peer file sharing case. Still, parts of the government's brief sounded as if it was taken from the RIAA's public relations playbook. "Congress sought to account for both the difficulty of quantifying damages in the context of copyright infringement and the need to deter millions of users of new technology from infringing copyrighted work in an environment where many violators believe that their activities will go unnoticed," Bennett wrote. The RIAA has sued more than 30,000 individuals for file sharing the last five years. It is winding down the campaign and is lobbying internet service providers to discontinue service to copyright scofflaws.

From The TimesMarch 31, 2009 Mystery computer virus Cornfucker threatens to wreak havocMurad Ahmed, Technology Reporter A computer virus that has been spreading around the world for months is set to come alive tomorrow. Experts have struggled to tackle it and they do not know who controls it or why it was created. But tomorrow the virus, dubbed Conficker, will "call home" to its creator to seek new instructions. No one knows what will happen next. "The biggest mystery about Conficker is why? What exactly is it that these bad guys are planning to do with it?" Mikko Hyppönen, of the computer security company F-Secure, said. In the past year the virus has spread to computers in schools, hospitals and government departments. It has got into the defence forces of Britain, Germany and France, grounding the French Navy's fighter jets for a time. Last week a leaked House of Commons memorandum revealed that the parliamentary IT network had been infected. Related Links A worm in your inbox: 25 years of the computer virus Will PC worm turn nasty on April Fool's Day? Microsoft offers reward to find worm creator Microsoft has offered $25,000 (£17,500) for information about Conficker's creator. An alliance of leading computer security experts and internet governance groups has been set up to help to deal with the problem. The Conficker virus started spreading late last year. At first it was a relatively simple worm, easily dispensed with. However, it has evolved into a more sophisticated and resilient virus that has found new ways to spread. It has also gained the ability to shut down a computer's defences. It spreads by exploiting a weakness in Windows, the software that runs most computers. At its peak it had infected about 12 million computers, although that may have fallen to about two million with new security measures. Once the worm is on a computer, that PC becomes part of a "botnet" – a network of computers that can be controlled by the virus's creator. One popular theory is that the makers are setting up a "computing-for-hire" scheme, where time on infected computers is rented out. Others warn that the makers could try to steal data such as credit card details held in the computers. Experts said that installing a recent version of antivirus software should kill it off. Rik Ferguson, of Trend Micro, an internet security company, said that the best guess as to who was behind Conficker was a gang based in Ukraine – the first version of the virus was designed not to infect computers there. http://technology.timesonline.co.uk/tol/ne...icle6005567.ece

That's not Sylvester Stallone. I blame Slashfilm.com for saying it was Stallone. EDIT - And of course, they changed it to Eric Roberts. Oh well.

An image (featuring Stone Cold and Eric Roberts) from The Expendables

Mickie has always had a bit of fat on her belly. ... Why am I talking about this?

I know, this is fairly common knowledge. I'm just astounded he's going to talk about it openly on ESPN That's what I was thinking. I've heard it before, but I don't think there has ever been anything as in depth as this ESPN one is supposedly going to be. Same with Benoit. I don't think he has publicly even acknowledged Benoit to my recollection since it was confirmed Benoit was responsible for the deaths. I set my DVR up last night because I am curious. Same with the creative meeting and backstage segments, even if they are short, it is just something that hasn't really been seen much before. He talked about Benoit on the CNN Special 'Death Grip' about two years ago. I think thats the last time he has spoke of Benoit though.

Hurm. Possibly a child murderer, must investigate further.

Everytime I go to a website this keeps opening up: I've tried Macafee, I've tried blocking the website (and this is just one of the many), but it keeps popping up. Any suggestions?

CBright7831 replied to Nighthawk's topic in Music

I watched Eminem's new video today and I have to ask this question - Is this what the fans have been waiting for since Encore? Because the song is trash and so is the video for that matter.

I have not seen a lot of the regular posters around recently. The chatroom used to be filled during PPV's and during RAW but it's been empty recently. It just seems like less people are posting here.

And 20th Century Fox blows it yet again.

Or watch it on YouTube two days from now.