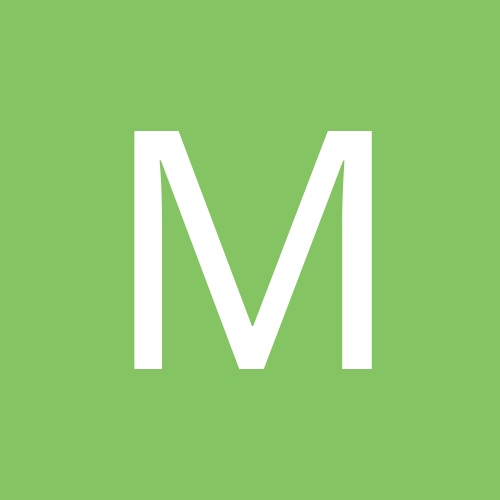 Content count

33

Joined

Last visited
Everything posted by Montresor
Probably because he sucks.

What a horrendous show. I hope Shane dies soon.

MVP is the only guy I can see becoming a main-event fixture.

Yeah, but squashing Rey was dumb.

Rey Mysterio is the company's best babyface, and one of its few draws to boot.

Kennedy off my show and on Raw, where he'll doubtless be buried. Awesome.

Rey Jericho Edge 'Taker J. Hardy Punk Not bad. (Until Kennedy returns, anyway.) Now cancel ECW and give me Christian and a serious Finlay. I'll definitely take it over Cena, Orton, Helmsley, Batista, Michaels, and Big Show. I actually like Cena and Show, but yikes.

... UT vs HBK lived up to expectations... In that they kicked out of each other's finishers?

If you're black, you'll be competing in the Money in the Bank match.

I have no problem with this. Dude managed to fend off the entire province of British Columbia, apparently. He's a real-life Batman. That is how it's done, Michaels.

Hahaha. What the fuck was that?

Ugh, I am so done with Kennedy and all of this crap.. seriously. What draw does this guy even have anymore? Anymore? He's always been terrible.

I see that Orton is back on the juice. Also, nice music.

Montresor replied to Burning Pirate Ship Sex's topic in The WWE Folder

WWE probably should have died with the Benoit family; how anyone has been able to watch even one second of it since then is beyond me.

Montresor replied to Bored's topic in Sports

http://www.nydailynews.com/blogs/mets/2008...-on-manuel.html

"I," rather. Not to mention the very best OF; who doesn't exist, because he had a poor season five years ago. I know you like Pat Burrell, but he is not the best outfielder in the league. He has been very good this year, yes. However, he simply does not have the best numbers for an outfielder in the NL. He's second only to Holliday in EqA (.331 to Holliday's .335—they're fourth and fifth overall, behind Pujols, C. Jones, and Berkman), OPS+ (154 to Holliday's 156), and VORP. Burrell hits even better on the road than Holliday does at home, however. I'll take Burrell.

Not to mention the very best OF; who doesn't exist, because he had a poor season five years ago. Anyway, the Mets will almost certainly win the division, as Santana/Pelfrey/Maine/Perez/you or me > Hamels/Moyer/shitty guy/shitty guy/shitty guy. Philadelphia should have traded for Mussina when they had "mild interest" in him. Enjoy Blanton, guys.

If Anaheim gets there, I'll eat my hat.

That is a horrible argument. Sure is. He needs to raise that .279 batting average if he ever wants to be an all-star. And he plays in a bandbox. Fuck him. He doesn't even deserve to watch the game on television. What's that? He's hit far better on the road than at home this season? His OPS is higher than that of any other major-league outfielder? OK.

Wright probably should have made it over Aramis Ramirez, anyway. And Burrell is arguably the best-hitting outfielder in baseball.

What? Why? Because the bullpen is generally ass aside from Rivera. And the rotation is generally ass aside from Chamberlain. Then: A mediocre-to-bad starting pitcher and a mediocre-to-bad middle reliever for 7 innings, Chamberlain for 1, Rivera for 1. Now: At least one very good starting pitcher for 6-8 innings, a lousy reliever for 1 or 2, Rivera for 1. Mike Mussina (whom I love) is their ace. Three of their four outfielders can't field. Jeter (GIDP machine), Abreu, Cano, and Cabrera: .259/.316/.381. But by all means, continue to obsess over 2 innings of a 9-inning baseball game.