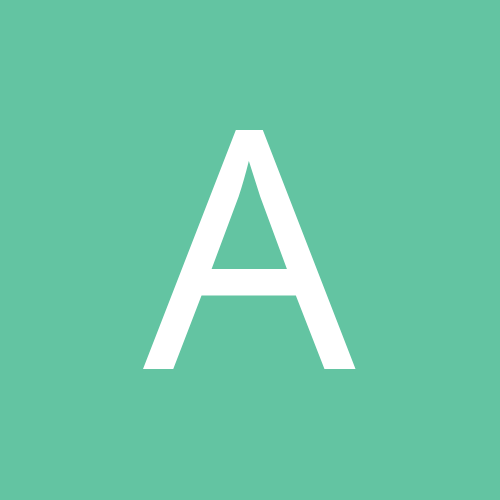 Content count

740

Joined

Last visited
Everything posted by AlaskanHero
From the spoilers I read, AJ turned it down and asked Jarrett to lead because Jarrett stood behind the Frontline through thick and thin or something like that.

Probably not, but I could see them doing a "Backmassager" on a Pole match, parenthesis and all and having everyone make "cute" little jokes alluding to what it really is, that are amusing at best, but not very funny on the whole.

I sorta agree with Cena's problem with The Rock. The Rock doesn't need to come back and do "one more match" or anything like that, but why can't he show up on Raw everyone once in a while? If he wants to use his name value to promote "Race to Witch Mountain" to wrestling fans watching Raw, why not show up on Raw instead of just doing USA-made bumpers telling us to watch the trailer after Raw. He doesn't have to wrestle at all to show he still loves the wrestling business, but pretending it doesn't exist isn't a good way of showing that he still cares. It's like wrestling is some nerdy, unpopular girl that he claims to love when they're together in private, but ignores and denies knowing when he's with his popular friends. And maybe I'm off base here, but isn't the only The Rock really has over Cena is the fact that he was really popular during wrestling's hottest period in history?

AlaskanHero replied to Hunter's Torn Quad's topic in TNA Wrestling

Didn't Sting hit Foley with a chair at Destination X? I'd assume that would be all the reason Mick would need.

AlaskanHero replied to The Ghost of bps21's topic in TNA Wrestling

Wow. That was hilariously bad.

Fuck Bonaduce, I want Todd Bridges. Best damn part of CCW IMO. Anyways, they stick him in a dark match, it'll probably be fine. Match him up with someone who can carry him, pop the crowd, and if it's not horrible, stick the match on the DVD as an extra. Seems pretty harmless to me. Then again I wouldn't be surprised if TNA suddenly started to think they were clever and smart and try to do more with him only for it to be horrible and embarrassing to everyone involved.

If Vince thinks he can make money with Kurt, he'll bring him back.

Nope, didn't know there was one.

Just got back from a Smackdown house show. Had some pretty good seats, right next to the guard rail. It was a lot of fun. If someone really cares, I can post the results. Made a few observations though. Outside of Khali and Big Show, I was as tall or taller than everyone on the show. That threw me off. Then again, I'm 6'4. Vince needs to give me a contract. Primo's hands are very soft. Carlito has really bad bacne. I don't think I ever saw the bacne on TV, so this is my first time ever noticing it. One guy who looked around my age got really excited about getting Jeff Hardy's sweat and various drippings on him. I found that amusing. And creepy. On a side note, those armbands that Jeff wears look good on him. They do not however look good on people who are NOT Jeff Hardy.

I loved watching Michael Nakazawa's antics last year, quite hilarious. Glad he's coming back. Also, the last member of Team Uppercut has been announced and it is "American Dragon" Bryan Danielson. Yup, there goes my $60.

AlaskanHero replied to Jaxxson Mayhem's topic in Sports

He won't, but if he did somehow, I'm driving up to Cincinnati to punch Mike Brown in the throat.

Cena talks pretty normal from what I hear and I didn't know doing a salute = acting like a Marine.

Should I feel bad about being amused at the fact that Houshmanzadah has found out the hard way that he's not worth what he thought he was worth? From what I've read, he's not been getting the huge offers from teams he expected to and seems to have pissed off the Eagles to the point of eliminating any chance of being signed by them. It would do my Bengals-loving heart good if he had to eat a big plate of humble pie, accept that no team in the league is going to pay a 32 year old possession receiver who's only really had 2-3 good seasons $10 million a year, and re-sign with the Bengals. Also, I'm rather surprised the Eagles gave such a large contract to Stacy Andrews. He's coming off reconstructive surgery to repair his ACL after a season where he pretty much sucked.

AlaskanHero replied to Hunter's Torn Quad's topic in TNA Wrestling

To be fair, heel announcers do tend to be more fun. I mean, Ventura, Heenan, Heyman, JBL, mid to late 90s Lawler and so on. West isn't anywhere near as good as any of the folks I mentioned, but who knows? He might be more tolerable as a disgruntled dick heel instead of super-shilling face announcer. Hell, he may even surprise everyone and prove a competent heel announcer.

I'm watching Sportscenter right now and Coach is one of the anchors. Watching him feels kinda awkward.

Swagger's lisp (and WWE's mocking of it at every opportunity) is probably the only thing that will keep Swagger from really connecting and becoming one of the biggest stars in the company. Then again, WWE's probably gonna go "Fuck it! Push him anyways!". They really wouldn't be wrong to do so. I like CM Punk, but odds are he'll end up the new Jericho once the current Jericho is done. He'll get title shots and hang around the main event scene and maybe even get another run with a World title, but he'll spend most of his time wrestling for the IC title. He'll likely be in almost every Money In The Bank and pushed as a dangerous competitor, but he'll job more than pick up wins. And it won't hurt his overness at all and people will continue to believe he could win the title. And when he finally does, it won't feel strange. Then again, they could turn him heel, give him lots of mic time and run with him as the "I'm better than you because I'm straight-edge" character. That'd be fun. Cody has really good mic skills and isn't bad in the ring, but otherwise doesn't really stand out. Ted is easily the most generic looking guy I've ever seen. He desperately needs to grow a beard or get some long tights with an interesting design on them (stick DiBiase on the sides and us a $ as the 'S') or long hair or all three. Same with Cody. Anything to make them stand out a little. Otherwise they're no different than Ryder & Hawkins. I mean, even in Evolution all the individual members got a chance to shine in their own angles and feuds while still being a tightly knit group. If either of them were given a push that allowed them to stand out as something other than "Orton's Bitches", I think they could become stars. Morrison will be the next Shawn Michaels. I've thought he was something special since I first saw him on Tough Enough. And not the season he actually competed on, I'm talking about the season before when he tried out at like the last minute, had no idea what the Spinaroonie was, had it described to him and started doing a better version of it. That's who I voted for. Miz is doomed when they break up. He'd better watch out for barber shop windows. Mr. Kennedy will go down as this era's Ahmed Johnson. MVP was my second place pick. However, my two knocks on him are his finisher and if he was hurt too much by the losing streak gimmick. I very much dislike the Drive-By Kick and hate that neckbreaker thing where the guy puts their leg over the back of the victim's neck. It just screams "Default Finisher #6" to me (the Testdrive/Roll The Dice/CrossRhodes/spinning inverted neckbreaker thing would be Default Finisher #3). Also, I doubt that WWE will give MVP's character the kind of attention it needs after the losing streak, despite saying they would.

So apparently TNA has signed "Dark Angel" Sarah Stock. I've heard a lot of hype around her, but know very little about her. Is she the real deal and possibly the woman who could fill the void left by Gail Kim?

I agree with the move. Shayne Graham is one of the top kickers in the league and franchising him is a lot cheaper than franchising, say, TJ. Franchising TJ would cost us around 10 million dollars and considering, when you really break it down, he's a 32 year old possession receiver. As a #2 to Chad with Palmer throwing to him, he's done well. When Chad didn't play, his production dropped. Before Carson was the starter, he never put up big numbers and this season, with Carson injured, his production dropped. He's not bad, but I don't see him being the answer for most teams. Plus, though not as outspoken as Chad, TJ is a "Me First" guy and at times a whiner. I'll miss him, but I won't miss him if that makes any sense. But yeah, franchising Graham makes sense to me and allows us to resign our free agents and maybe even pick up some guys to fill holes instead of losing damn near half our cap space for one guy (or signing him to huge, long-term contract when he may only have like 2 years left). EDIT - Oh and on a side note, I was really hoping someone would comment on the Bengals franchising Graham (and allow me to vent about Housh), so thanks Spiff!

If no one knows TNA exists, it doesn't really matter who's booking the show, they'll still get the same 1.2 that they seemed to have maxed out at. Of course, Russo being fired and Heyman getting the book would cause a massive increase in good will towards TNA amongst the IWC, but I doubt their ratings would show much or any improvement unless TNA bothered to advertise. But then again, they really don't need to draw 3.0s and 4.0s to be successful. 10% of their viewing audience buying PPVs would probably make everyone involved with TNA quite happy. Could TNA close this year? Possibly. Not likely, but it could. Probably won't while it's making money, but once the poor product catches up to the company it'll likely suffer a fate similar to WCW in which it simply died slowly with a gradually decreasing number of people watching it happen. I really don't want to see that happen, but it almost feels inevitable.

To answer Agent, Jason Brown from Baltimore is the guy I'm dreaming about, but I'd be very happy with Matt Birk. Odds are though, we won't get either due to them being resigned or simply being too expensive. Also, I've heard that the Colts have been grooming someone to replace Jeff Saturday, possibly making Saturday expendable, this true? Either way, the Bengals aren't likely going to make a splash in Free Agency, they never really do. Also, we signed Utech to a 3-year, $9 million contract. Any of the three (Mack, Unger, or Luigs) being drafted would be nice and I really hope we do get one of them. Like you said, Gert, they could wait until the 3rd or even 4th to address RB. I think, in general, that you can find decent to good running back talent in almost any round if you look hard enough.

Utech was supposed to be that pass-catching TE and he seemed to do well in pre-season, but when the regular season started he contracted "Hands of Stone" and was dropping everything thrown his way. Then he got injured. I'm hoping this season he's show that he's not worthless. But yeah, Brat definitely doesn't use the team's strengths. Personally, I wouldn't look at a first day RB either unless the Bengals address the issue at center in Free Agency. That's what I'd prefer them to do. If they pick up one of the better centers in free agency, then we could look at getting a running back to compliment Benson or start if we're unable to re-sign him.

AlaskanHero replied to Hunter's Torn Quad's topic in TNA Wrestling

I thought the show was extremely entertaining. Never do it again, TNA.

True, Ryan Fitzpatrick is a pretty bad QB, but in my eyes, if you're an OC worth your salt, you call plays based on what your QB can do and not what they can't. And if you know that your line has two really big holes and does not run block very well, your first two plays of every drive shouldn't be a run up the middle. Also Cedric Benson was surprisingly very good for us, his style fits what the team was looking for in a starter (tough, downhill runner). I'm hoping we resign him.

Last year, I picked the Colony to win this thing, this year I have no idea who'll win it all. I think I'll go with the safe pick again and choose the Colony again. That is, if they make it into the tournament at all. Otherwise Incoherence looks to be poised to win this thing.