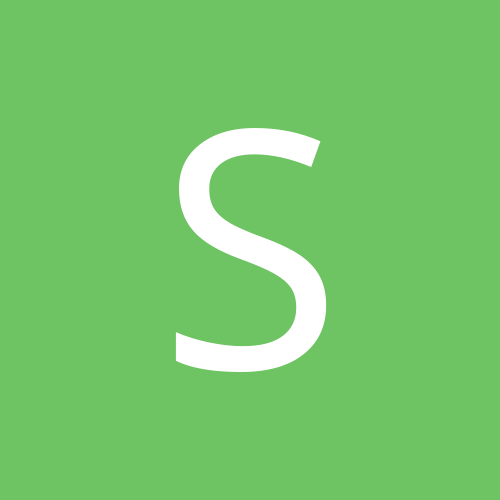 Content count

270

Joined

Last visited
Community Reputation
0
Neutral
stahl replied to Zetterberg is God's topic in Sports

I believe the players pay a percentage of their contract into the escrow, 10% of something similar. If the league makes a certain amount of money, the players get it back. If the league doesn't, then the players don't get it back. Not sure how a cap drop would affect contracts. It's good when teams negotiate high start / low end contracts for situations like this.

Heres the extra bonuses from Dana Silva got KO of the night, Palhares got submission and Reljic and Gouveia got fight of the night with bonuses around $75 000 for each. So including bonuses: The total (un)disclosed payroll for the event was $1,398,000. * B.J. Penn ($250,000) def. Sean Sherk ($35,000) * Wanderlei Silva ($225,000) def. Keith Jardine ($10,000) * Goran Reljic ($81,000) def. Wilson Gouveia ($93,000) * Lyoto Machida ($100,000) def. Tito Ortiz ($210,000) * Thiago Silva ($50,000) def. Antonio Mendes ($4,000) * Rousimar Palhares ($85,000) def. Ivan Salaverry ($20,000) * Rameau Thierry Sokoudjou ($80,000) def. Kazuhiro Nakamura ($20,00O) * Rich Clementi ($40,000) def. Terry Etim ($10,000) * Yoshiyuki Yoshida ($12,000) def. Jon Koppenhaver ($8,000) * Dong Hyun Kim ($40,000) def. Jason Tan ($3000) * Shane Carwin ($12,000) def. Christian Wellisch ($10,000) I hope Carwin got some kind of KO bonus as well as that would suck for him to get such a devastating KO and not get a bonus.

Garcia didn't do anything wrong and if he approved Diaz to fight all hell would break loose. Pot is illegal weather a fighter has a prescription or not in the state of California. This is Nicks fault and he is stupid to not have done his research in thinking he could get sanctioned.

I had this happen to me as well. Since I didn't have another credit card at the time, my account was screwed so I ended up closing it.

stahl replied to Red Baron's topic in Sports

He's actually 6 goals off.

stahl replied to CanadianChris's topic in Sports

That's not true, Havlat is lighting it up in Chicago.

http://www.youtube.com/watch?v=URyFoTh3qr0 Much more funny than reading it.

It's actually a huge honor for them to have their picture in the japanese media with Bruno, that is a huge part of why they will be there. The signing autographs is kind of the trade off.

Mike Richter is one of the most overrated goalies of all time. He should not get into the hall of fame at all.

Anyone have a link to the actual voting breakdown where we can see where all the players ended up and whatnot?

That's funny, I had a similar experience with a slice of pizza. I must have not chewed it well enough as I swallowed a piece and it went down, but the cheese was still connected to some left in my mouth. I was breathing through my nose and had to pull the piece I swallowed back up by the string of cheese it was attached too.

Which is essentially discounted stuff. I don't know how you could fudge the stuff though, most secret shopper places require you to submit the receipts from your purchases for the applicable discounts.

Basically you usually get a percentage off stuff you buy in establishments that the company wants research like information on. I know people who've done it. Just note that you can't make a living off of this and that you will be dropped if you just are doing it for free/discounted stuff.

I'm surprised all the judges scored it 2-0. I would have though at least one or two would have had it 1-1.