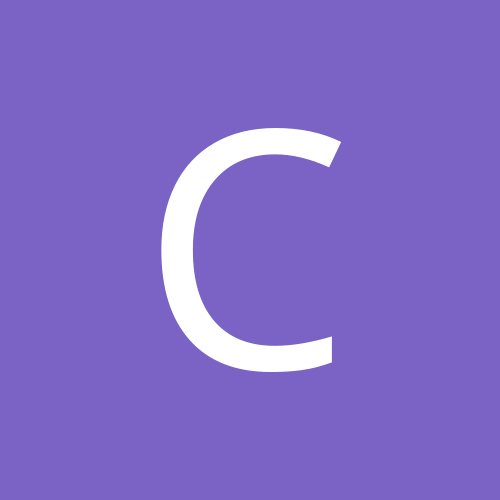 Content count

132

Joined

Last visited
Community Reputation
0
Neutral
WON is reporting Michaels has a severely blown out knee, but will attempt to work tomorrow night's PPV.

The title reign hurting him, I can agree with that. But the feud with Foley was designed to put him over, and it did it. Once it was done, he was right back in the title picture, and each time he won the title, it served to further establish his character as a opportunistic heel who strikes at just the right moment. The reigns themselves were undermined by the desire to make sure John Cena is Superman SuperChampion New Hulk Hogan, but Edge has gained momentum since his MitB win. The first setback got him the Foley feud, which ended up doing for him essentially what it did for Orton, solidifying him as a tough guy in the eyes of the fans, since he could take the punishment that Foley gave to him. The second title win/title loss still spanned from July until September, until he went into the feud with DX....who proceeded to attempt the same career murder they did on the Spirit Squad. But Edge came out nearly unscathed and still over. This latest title win, I agree that it was a bit weak, but like others said, take the circumstances into account; your champion is injured, you don't want the belt on Batista, because it's "better business" if he's chasing the belt. You have a guy, but all of a sudden, he's out for at least two months. So you take the most over heel that's not already a champion, and put him on Smackdown. It was a panic move, but given they don't want the belt on Batista right now, Edge is only going to get helped by this. And again, the nature of him stealing the title simply furthers the perception of him being the same opportunistic, manipulative bastard you've established him to be for nearly two years now.

I'm trying to decide which is the weirdest MMA competitor on that card; Brock Lesnar, pro wrestler fallen from grace and failed pro football player Johnnie Morton, retired pro football player and apparently part-time kickboxer or Dos Caras Jr., son of a luchador that crossed over into MMA?

CM Punk telling Raven why he hates him. "Before you cut me off, the reason I hate you, the reason in my heart of hearts why I hate you, is I didn't know any better when I was a little kid. When my dad came home smelling like beer. I thought it was a hard day's work he was doing. I didn't realize he was out at a bar. I didn't realize 'work' meant 'unemployment office.' I didn't think it was strange for someone to come home and take an old style up into the shower. I didn't think it was strange for somebody to pass out. I thought an old style, a pack a day, was the norm. Raven, my father is exactly like you. Since day one of Ring of Honor, where fighting spirit is supposed to be revered, things aren't supposed to be this way! I'd shake your hand like a normal man, but the thing is, I don't respect you! I hate you! I hate you for everything you've pissed away! Everything I've scrapped and clawed for that I haven't even earned yet! That you got handed to you and you flushed down the toilet! For what? For pills? For booze? For alcohol? For women? I'm born of your poison society. So, on the seventeenth of July, I will become a monster to fight the monsters of the world! Your time in Ring of Honor will be done. That is a promise. This is true! This is real! This is straight edge!"

Jack just got done killing a Middle Eastern terrorist cell, along with torturing some Russians. He's still got a Chinese group to kill. In 24 hours. This kill count is going to be massive. Bauer.

The Fallen Angel needs booze, who wants to help him!? I actually asked him if he had enough Coronas, and he told me to get two more for him.

Bret vs. Owen, one of the best opening matches for a PPV ever. and Michaels vs. Taker, the real best HITC ever, and the one that truly set the bar for the match. Michaels vs. Razor is great, and was the bar-setter for its time, but it was passed up by the tag team matches between 99 and 01. I still don't think there's been a better Hell in the Cell match.

Basing my nominations on their WW(W)F/E body of work: 1. Hulk Hogan - Six time World Champion, catalyst of the first wrestling boom. 2. Bruno Sammartino - The driving force of the WWWF/WWF during his combined reigns of twelve years. 3. Andre the Giant - One of the world's biggest draws for years, and still remembered in pop culture today, either by being honored the Greatest Drinker Ever or through OBEY. 4. Billy Graham - The prototype of Jesse Ventura and Hulk Hogan. 5. Gorilla Monsoon (Commentator) - One of the most recognizable faces and voices in the WWF's history. 6. Bobby Heenan (Commentator, Manager) - One of the best managers ever, if not the best. 7. Bob Backlund - The last champion of the old version of the WWF, an accomplished amateur wrestler. 8. Bret Hart - The spiritual successor to Backlund, an excellent mat wrestler who got over on his in-ring talents. 9. Randy Savage - One of the biggest stars of the 1980's WWF, from his classic matches at Wrestlemania and feuds with Steamboat, Hogan, and Warrior. 10. Vince McMahon (Commentator, Promoter) - Took the WWF of his father and made it a national, then world wide power.

Coolclint replied to UZI Suicide's topic in Music

Amusingly enough, I actually heard another James Morrison song on XM a month or two back, called "You Give Me Something"...and I liked it. I still hate that James Blunt

The list is not complete without the following; "The Final Countdown" by Europe (Bryan Danielson) "The Champ is Here" by Jadakiss (Samoa Joe) Joe's more so, because it's so utterly perfect for his reign. The fans beating on the rails, Joe nodding his head along with the beat, and the lyrics themselves combining to create one of the most energetic entrances in wrestling. And as for "The Final Countdown"...c'mon, not only is it "The Final Countdown", but there are very few better moments in wrestling than Bryan Danielson jumping on the turnbuckle at the exact moment that the song (and a majority of the fans in the building) belts out, "THE FI-NAL COUNTDOWWWWWWWWWWWWN"

I'm preordering the game sans guitar. Though I might end up throwing down the $60 for the official Red Octane wireless guitar controller later. Straight rocking out sans cord could create awesomeness.

I think, scheduling wise, Til Death and Happy Hour were just put in a bad, bad spot, up against Earl/Office. Til Death wasn't too bad from what I saw, but Happy Hour was like some kind of demented, third-rate How I Met Your Mother in theory. And it found a way to be fourth-rate in practice. Didn't catch Justice, and I'm loving Studio 60 and enjoying Standoff.

Monday: 8pm - How I Met Your Mother 8:30pm - I'm gonna give "The Class" a chance, then probably turn to Deal or No Deal once I decide it sucks. 9pm - Raw Tuesday: 8pm - House 9pm - Rockstar until it ends...then I don't know. 10pm - ECW on SciFi Wednesday: 8pm - Rockstar until it ends...then nothing. 8:30pm - 30 Rock, unless it sucks. 9pm - I don't know, maybe I'll go back to watching Criminal Minds. Thursday: 8pm - My Name is Earl 8:30 - The Office 9:00 - Deal or No Deal 10:00 - The Ultimate Fighter 11:00 - TNA Impact Friday: 8pm - Friday Night Smackdown Saturday: Whenever - College Football Sunday: 8:30 - American Dad 9:00 - Family Guy M-F: 7pm - Scrubs 7:30 - Scrubs M-Th: 11pm - Daily Show 11:30 - Colbert Report ...I'd watch Arrested Development on G4, but I have the first two seasons on DVD already and will pick up the third in due time. Come January, new Scrubs and Idol will be worked into the schedule. I've discovered the last two seasons that I'm far too ingrained in my weekly watching of Raw to keep up with 24.

I'm surprised Leena didn't give the obvious response. Randall would be proud that you called her a cunt. Should've shit in her bag, too.

I don't remember Warrior's Slim Jim commercial, but they did have one or two with Bam Bam Bigelow.